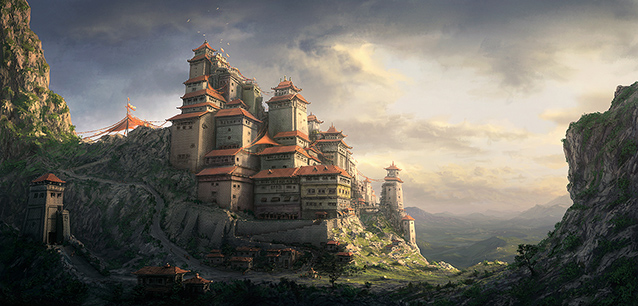 Organizacijski odbor 13. Festivala fantastične književnosti u Pazinu objavljuje:
Natječaj za "Samostanske priče"

Ovim se natječajem traže priče iz žanrovskog spektra znanstvene fantastike – fantasyja – nadnaravnog horora koje na bilo koji način obrađuju ili koriste tematiku ili motive samostana. Po želji, ali nipošto vas na to nećemo obvezati, ako vas nadahnuće posluži smjestite radnju svojih priča u Istru, poglavito u Sveti Petar u Šumi i tamošnji drevni pavlinski samostan. Ako vam to ne odgovara, samostanima se možete pozabaviti na bilo koji fantastičan način. Molit ćemo da se u pričama držite pristojnog izričaja i suzdržite od mogućih neprimjerenosti, budući da će zbirka doista i biti predstavljena i u pavlinskom samostanu u Svetom Petru u Šumi.
Primaju se priče napisane na hrvatskom jeziku ili na drugim jezicima s kojih ne treba prevoditi, duljine do 10 novinskih kartica (18.000 znakova, uključujući i razmake!).
Priče moraju biti originalne, tj. neobjavljene. Neobjavljenom se pričom smatra ona koja još ni na koji način nije pružena na uvid javnosti u tiskanom ili u elektronskom mediju, uključujući i internet.
Priče treba slati isključivo elektronskom poštom na adresu ffk.price@gmail.com kao privitak poruci, u RTF formatu, bez zaglavlja, podnožja, numeracije stranica i ikakvih drugih posebnih formatiranja teksta, na latinici u fontu Times New Roman. Priče moraju biti potpisane imenom i prezimenom autora. Na kraju priče u nastavku teksta treba biti priložena kratka bio-bibliografija autora, odnosno bilješka o piscu, te autorovi kontakt-podaci uz obaveznu e-mail adresu i broj telefona. Priče koje pristignu u drugim formatima ili prijave koje ne sadrže sve propisane elemente, neće se ni otvarati, odnosno neće se uzimati u obzir.
Prosudbena komisija odabrat će najbolje priče za objavljivanje u zajedničkoj zbirci, koja će biti predstavljena na 13. Festivalu fantastične književnosti koji će se održati u Pazinu i Svetom Petru u Šumi, u kolovozu 2014. godine.
Priče odabrane za objavljivanje u zbirci se ne rangiraju i ne nagrađuju posebnim nagradama. Autori čije se priče odaberu za zbirku bit će pozvani da svoje priče predstave na spomenutom Festivalu.
Rok za slanje priča je 1. travnja 2014. godine.