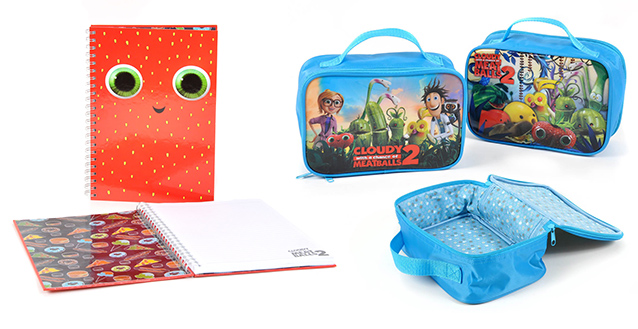 U kina stiže nastavak istoimenog animiranog hita iz 2009, Oblačno s ćuftama 2, a mi vam u suradnji s našim sponzorom, Continental filmom, dijelimo cool stvarčice. Bilježnice i iznimno zgodne torbice za užinu osvojit će oni najsretniji. No, to nije sve. Dijelimo vam i ulaznice za film Oblačno s ćuftama 2 našeg sponzora Cineplexx kina koje ćete moći iskoristiti u kinima: Cineplexx Centar Kaptol, Cineplexx City Center one East Zagreb, Cineplexx City Center one Split i Cineplexx Avenue Mall Osijek.
Sve što trebate napraviti je pokrenuti kviz, odgovoriti na postavljena pitanja i odabrati želite li ulaznice ili neku od stvarčica. Svi koji točno odgovore na sva pitanja, a to mogu biti i odrasli, upadaju u bubanj za izvlačenje. Sretno svima koji sudjeluju!
Nagradna igra traje do subote 12. listopada u ponoć.
[wpsqt name="Oblačno s ćuftama 2″ type="quiz"]