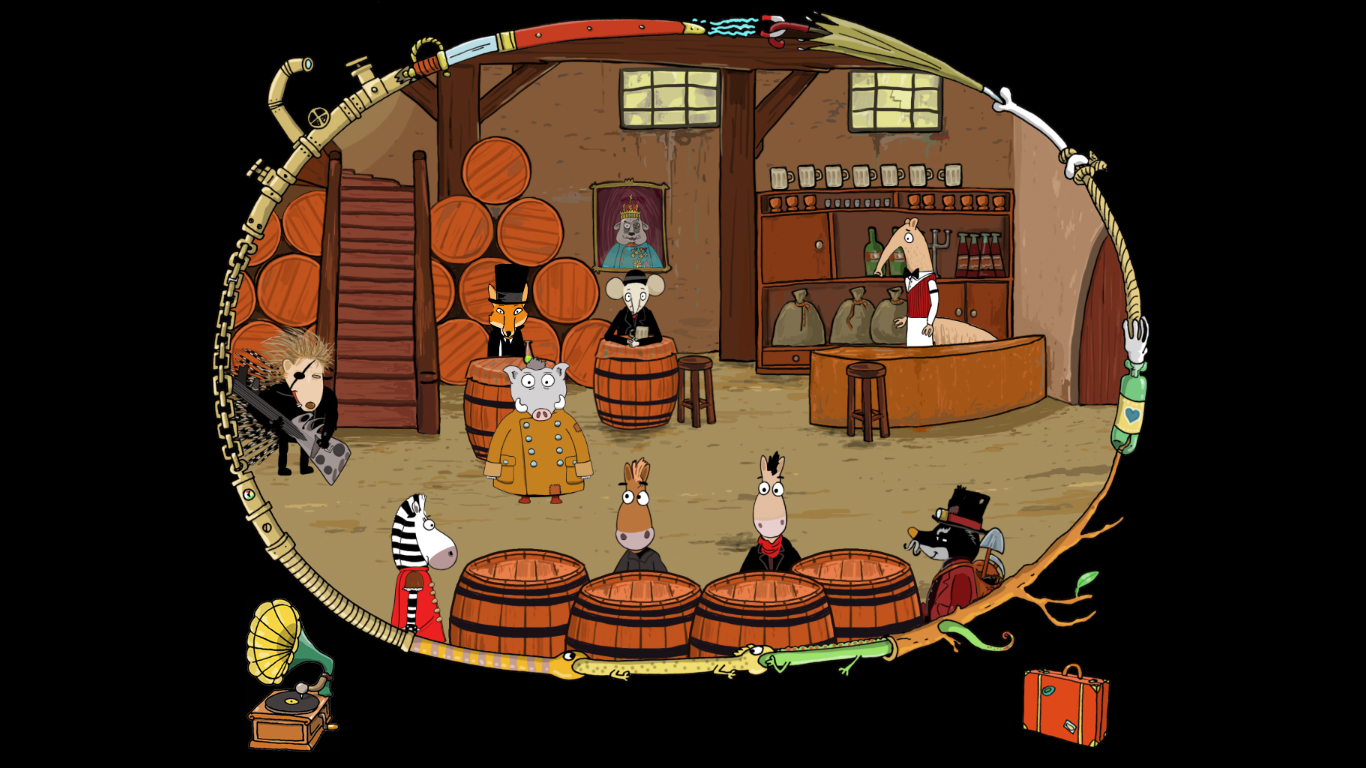 Da ste prije deset godina rekli da će najbolja video igra današnjice izaći iz Poljske, vjerojatno vas nitko ne bi shvaćao previše ozbiljno. Danas je to pak sasvim normalno – Poljska jednostavno radi vrhunske video igre.
Nije da tom izjavom na ikoji način želim podcijeniti Poljake, više pričam o općenitom mentalitetu koji tvrdi da dobre video igre izlaze iz SAD-a ili Japana. Kao što filmovi dolaze iz Hollywooda (usprkos tome što ih, na primjer, Danci pojedu).
Vjerojatno nije fer domaće indie proizvođače igara uspoređivati s CD Projectom, ali jedino što je važno je to da naši ljudi prave igre i imaju ambicije jednoga dana postati veliki.
"Studio Spektar" nam tako sutra, 17. ožujka prezentira svoj produkt "Viktor" o kojem smo imali prilike slušati posljednjih par godina, a koji će od sada biti dostupan na Steamu.
Za one koji ne znaju, riječ je o point 'n click video igri smještenoj u antropomorfnoj i steampunk verziji ranog dvadesetog stoljeća. Radnja prati divljeg prasca Viktora koji nakon što je izgubio posao odluči postati car Austro-Ugarske. Tako počinje avantura koja nas vodi kroz Prag, Beč, Krakow, Budimpeštu, Danteov Pakao i tako dalje i tako dalje. A na tim će se lokacijama naići i na mnoge stvarne ličnosti kao što su Nikola Tesla, H.G. Wells i Franz Kafka. Ako do sada nije jasno, u pitanju nije igra koja se shvaća pretjerano ozbiljno.
I tu je zapravo najveća čar ove igre… Ona je prepuna humora, bizarluka i vrckavosti koju su napravili ljudi koji su točno takvi. Već kad vidite idiosinkratičan vizualni stil igre znat ćete o čemu je riječ, ali nemojte stati samo na screenshotovima, ova se igra mora zaigrati kako bi se doživjelo što je "Studio Spektar" htio napraviti, što postane kristalno jasno nakon prvih par minuta igre.