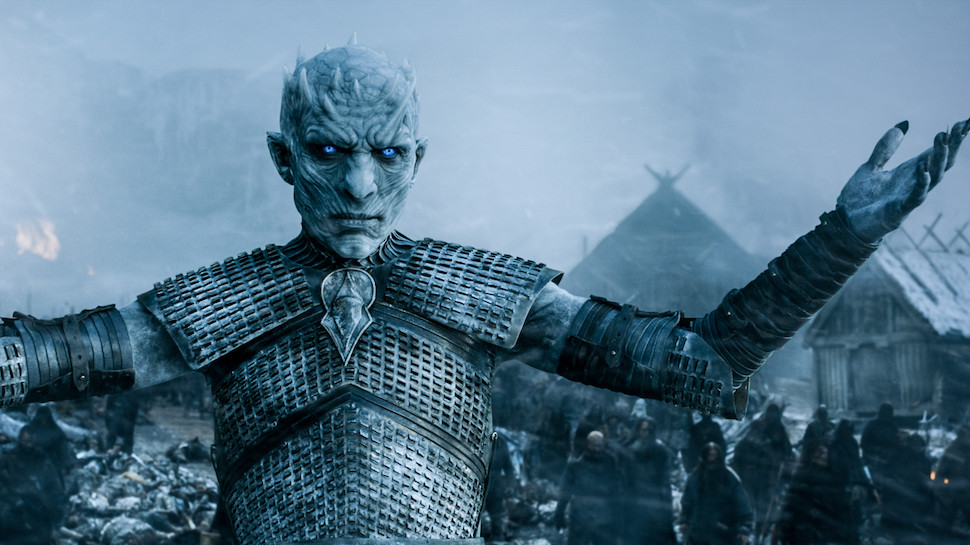 Prije desetak godina vjerojatno nitko ne bi pretpostavio da će svijet TV fikcije pokoriti baš žanrovska serija.  I svejedno danas nema serije o kojoj se priča više od Igre prijestolja. Tako danas i nežanrovski portali objavljuju svaki trač ili informaciju na koji naiđu. Na taj način dobivamo puno o informacija o onome što nas čeka ili samo možda čeka, a mi ćemo ovdje istaknuti neke od tih informacija.
Činjenice iz budućosti Igre prijestolja:
– Šesta sezona počinje 24. travnja 2016. godine.
– George R.R. Martin definitivno neće šestu knjigu završiti prije šeste sezone i tako ćemo prvi puta naići na događaje koje serijal još nije vidio (i samim time spoilere). Usprkos tome, Martin tvrdi da su u seriji već toliko toga izmijenili da će konačni rezultat biti i više nego dovoljno drugačiji od onog kojeg ćemo vidjeti u knjigama. Ipak je više puta rekao da on smišlja kako piše pa ne bi bilo čudno da kraj knjiga bude puno drugačiji od onog u serijama.
Informacije o Igri prijestolje koje bi se mogle dogoditi… a možda i ne:
– D.B. Weiss i David Benioff više su puta istaknuli da žele da serija ima sedam sezona. To su rekli jer im se vjerojatno sviđa broj sedam, pošto inače to i nema pretjerano smisla, gledajući da će tako izgubiti cijelu knjigu materijala (treća knjiga je bila podjeljena na dvije sezone, a planirano ih je sedam).
– S druge strane HBO želi najmanje osam sezona, što je broj puno logičniji za epičnu radnju koja nam pruža serija. Naravno da razlog zašto HBO želi više sezona nije da bi se ispričala kvalitetna priča, ali opet, na taj bi način mogli ići u korist samoj radnji. Pretpostavljam da ste uočili i ono 'najmanje' u 'najmanje osam sezona'. Ako D&D pokleknu u svojim ograničenim ambicijama, možda dobijemo i puno dulju seriju od one koju nam je do sada bila najavljivana.
– Jon Snow će biti živ u šestoj sezoni. Ovo bi zapravo moglo ići i u činjenice…