Pogledali smo prvu epizodu nove serije Awake, a recenziju možete pročitati ovdje.
Vidjeli smo trailer za Johna Cartera koji su složili fanovi, a koji je bolji od svega ostalog što je došlo iz Disneyeve marketinške mašinerije. Trailer je ovdje.
Objavljene su nominacije za Nebulu.
Saznali smo da će se Smak svijeta dogoditi na Istrakonu.
Oduševilo nas je što je Oscara za kratki animirani film dobio The Fantastic Flying Books of Mr. Morris Lessmore. Film pogledajte ispod pojma link.
Oduševio nas je i robinhudovski trailer za Pixarov Brave.
Zavirili smo još malo u drugu sezonu Igre prijestolja. Trailer pogledajte ovdje.
Objavljene su nomincije i za najprestižniju nagradu za horor djela. Bram Stoker Award.
Iscurilo je još desetak fotki sa snimanja novog Star Treka na kojima se u minici ukazala Zoe Saldana, a Spock i Holmes se mlate.
Saznali smo da tzv. supernatural thriller Sinister s Ethanom Hawkeom stiže u kina u lisopadu, da Alan Ball napušta TRUE BLOOD nakon pete sezone i da su fanovi napravili dva plakata za Johna Cartera:
Evo i TV spota za Brave:
J. J. Abrams je neumoran. Priprema pilot za seriju Revolution o: "… svijetu u kojem su svi izvori energije misteriozno nestali". Pilot bi režirao Jon Favreau.
Naletjeli smo na zanimljiv naslov: 'Throw another Vampire Movie on the Pile: Sony Picks up Pitch for Dracula Origin Story' (u slobodnom prijevodu, Sony bi radio Drakulu).
DreamWorksova uspješnica Kako izdresirati zmaja dobit će nastavak 2014, što znamo, nije vijest, ali jest da će se raditi serija pod nazivom Dragons koja kreće na Cartoon Networku u jesen.
Još malo fotki. Hungar Games, Riddick 3 i Wrath of Titans:
Režiser Bong Joon-ho (The Host, onaj iz 2006.), nastavlja prikupljati dobre glumce za svoj sf triler Snow Piercer. Uz Jamiea Bella, Johna Hurta te Octaviju Spencer, u filmu će se pojaviti i Ewan Bremner (Trainspotting, Alien vs. Predator). Snow Piercer je naziv vlaka kojeg nastanjuju jedini preživjeli nakon što je eksperiment zaustavljanja globalnog zatopljenja otišao k vragu, pa je umjesto velikh vrućina Zemlju poharalo novo ledeno doba.
Zachary Levi se sažalio nad zombijima: "Zombiji su također ljudi". Nemojte krivo shvatiti, i dalje je za metak u glavu, ali možda ne bi trebali biti time oduševljeni. Pogledajte video:
Fringe bi mogao i u petu sezonu, iako finale četvrte još nije napisan.
Objavljen je novi trailer za G. I. Joe Retaliation, ali nije vrijedno gledanja.
Fanovi strip serijala The Walking Dead znaju tko je Guverner. Nek' se zna da će se pojaviti u trećoj sezoni serije, a ulogu će tumačiti britanski glumac David Morrissey.
Joela Kinnamana je odabrao režiser Jose Padilha za naslovnu ulogu u njegovu remakeu Robocopa.
Uživali smo u zanimljivo prepričanim Star Warsima kroz infografike Waynea Dorringtona. Pogledajte ih u kompletu.
Na DVD-u i Blu-rayu su između ostalih objavljeni:
Twilight, Breaking Dawn – Part 1
Igra prijestolja – prva sezona
Paranormal Activity 3
Vidjeli smo trailer za apokaliptičnu dramu 4:44 Last Day on Earth, ali ne želimo vas deprimirati pa si trailer potražite na jubitou.
Evo kako izgleda Hulk u novim Avengersima. Neodoljivo podsjeća na prenabildanog i zelenog Muhameda Alija: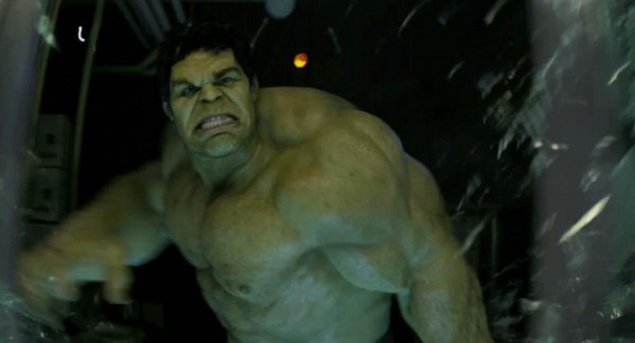 Po jedna fotka  iz Mirror, Mirror i The Cabin in the Woods, i na kraju poster iz Burtonovog filma Frankenweenie: