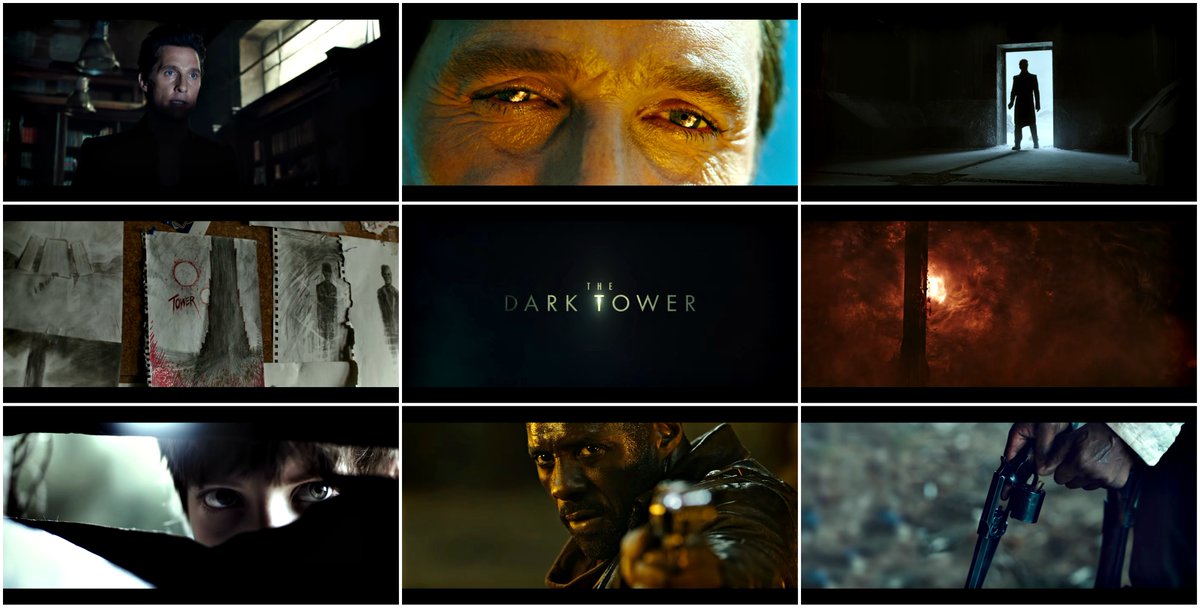 Sony Pictures je konačno objavio punokrvni trailer za filmsku adaptaciju Kingovog kultnog književnog serijala "The Dark Tower". Riječ je vrlo ambicioznom i skupom projektu na čiju se realizaciju jako dugo čekalo.
Roland Deschain je revolveraš, posljednji svoje vrste, i nalazi se u potrazi za Kulom tmine. Na putu mu se pridružuje dječak iz našeg svijeta. Radnja se događa u paralelnom svijetu punom nasilja i prepreka, mjestu na kojem se može sresti Čovjek u crnom…
Redatelj filma je danski filmaš Nikolaj Arcel (A Royal Affair). Idris Elba (Bitka za Pacifik) tumači glavnu ulogu Rolanda Deschaina iliti Revolveraša, dok antagonista poznatog kao Walter O'Dim aka Randall Flagg ili pak Čovjek u crnom tumači Matthew McConaughey (Interstellar). Glavnu glumačku ekipu čine i Tom Taylor kao Jake Chambers, Abbey Lee (Mad Max: Fury Road) kao Tirana, Fran Kranz (The Cabin in the Woods) kao Pimli, desna ruka Randalla Flagga. U manjim ulogama tu su i Jackie Earle Haley (Watchmen), Katheryn Winnick (Vikings) i Claudia Kiim (Avengers: Age of Ultron).
Već neko vrijeme znamo da film neće biti vjerna adaptacija književnog serijala, ali je isto tako jasno da će gotovo svi ključni elementi biti prisutni. Trailer je osim odmaka od knjiga kojeg smo prvenstveno osjetili na fokusu koji je premješten na mladog Jakea Chambersa otkrio i pozamašnu količinu prekrasnih vizuala, i nekih stvarno cool akcijskih scena. No ono čega se bojimo je zapravo kako će sve to u konačnici ispasti, jer iako trailer zaista izgleda više manje kako i treba, to ne znači baš ništa. Najvjerojatnije će to biti okej film, koji će patiti od klasičnih mana, podilaženja publici, gdje će se izgubiti mračni efekti i Kingova magija misterioznog i neobičnog. No, ubrzo ćemo i to otkriti, točnije 04. kolovoza kada film stiže u kina.