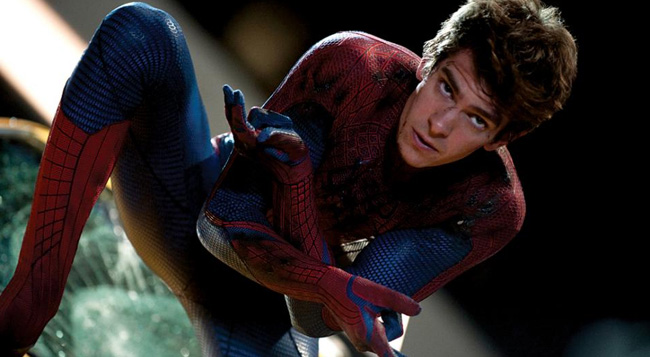 Spiderman koji je zaživio na velikom platnu 2002. godine bio je pravo osvježenje. Sam Raimi je dobro obavio posao i na opće zadovoljstvo zanimljivo oživio jednog strip junaka na filmu. Solidan scenarij koji nije bježao od stripa i vizualno atraktivan – naročito Spidermanovi pokreti – očekivano je zadovoljio publiku i fanove stripa. Kako i ne bi, kada je sve počelo zbog jedne djevojke.
Deset godina i dva ne baš dobra nastavka kasnije i Spiderman se 'resetira na početnu poziciju', ali ovaj puta je sve zbog osvete. Kormilo preuzima Marc Webb, mladi režiser, s ne previše iskustva, ali s pristojnim snalaženjem iza kamere jednog megahita. Režija je daleko od savršene, ali je funkcionalna s dovoljno zanimljivih detalja i jasnim, rekao bih, klasičnim akcijskim scenama.
Andrew Garfield je dobar odabir za Parkera; samom pojavom ilustrira tinjedžera u problemima, s nerazjašnjenom obiteljskom tragedijom na plećima koji otkriva svoju moć, a postaje Spider-Man, kako sam rekao, iz osvete. Transformacija od osvetljubivog klinca do odgovornog super-junaka najbolji je dio filma, pristojno začinjen humorom, a opet ne prenapadan i dovoljno realan da ne postane groteskan. Ljubavna priča je zanatno manje komplicirana od one u Raimijevim filmovima i možda previše stripovska na trenutke, ali srećom, pristojno je ispresjecana akcijom i 'Spider-Manovim poslima' da nas ne gnjavi patetikom i melodramatskim ispadima (da ne kažem cmizdrenjem), a ima simpatičan emotivni naboj. Ema Stone i Andrew Garfield mi imaju kemiju koju nisam osjetio u kombinaciji Maguire/Dunst.
Pitanje je treba li zamjeriti filmu što ne daje ništa novo na konto oduzetog. U slučaju The Amazing Spider-Mana, Parker ne mora zarađivati da bi preživio, nema rada u novinama niti odnosa s urednikom kao ni pretjerivanja u skrivanju identiteta, odnosima s prijateljima iz škole ili pretjeranog angažmana u osvajanu djevojke. Priča je ogoljena i znatno jednostavnija, a to što je oduzeto, stavilo je fokus na razrješenje obiteljske tragedije kojoj je rezultat Spider-Man.
Iako je negativca utjelovio izvrsni Rhys Ifans, odabir velikog guštera za Spider-Manovog protivnika je jeftin trik. Sasvim je jasno da je 'loš momak' nastao jer je htio učiniti nešto dobro, ali motivacija da dalje pretvara ljude u guštere je na rubu besmislene i jedino simpatično je paralela s Godzillom, ali nedovoljno iskorištena. Šteta, jer u filmu se osjeti očigledan nedostatak napetosti između protagonista i antagonista što je i najveća zamjerka.
Rekao bih da je The Amazing Spider-Man solidno 'lako štivo' za ljeto koje bi, ako ne upadne u običajeno klišeiziranu holivudsku rutinu, moglo u sljedećem nastavku dobiti oznaku 'zanimljivije i bolje od prethodnika'.