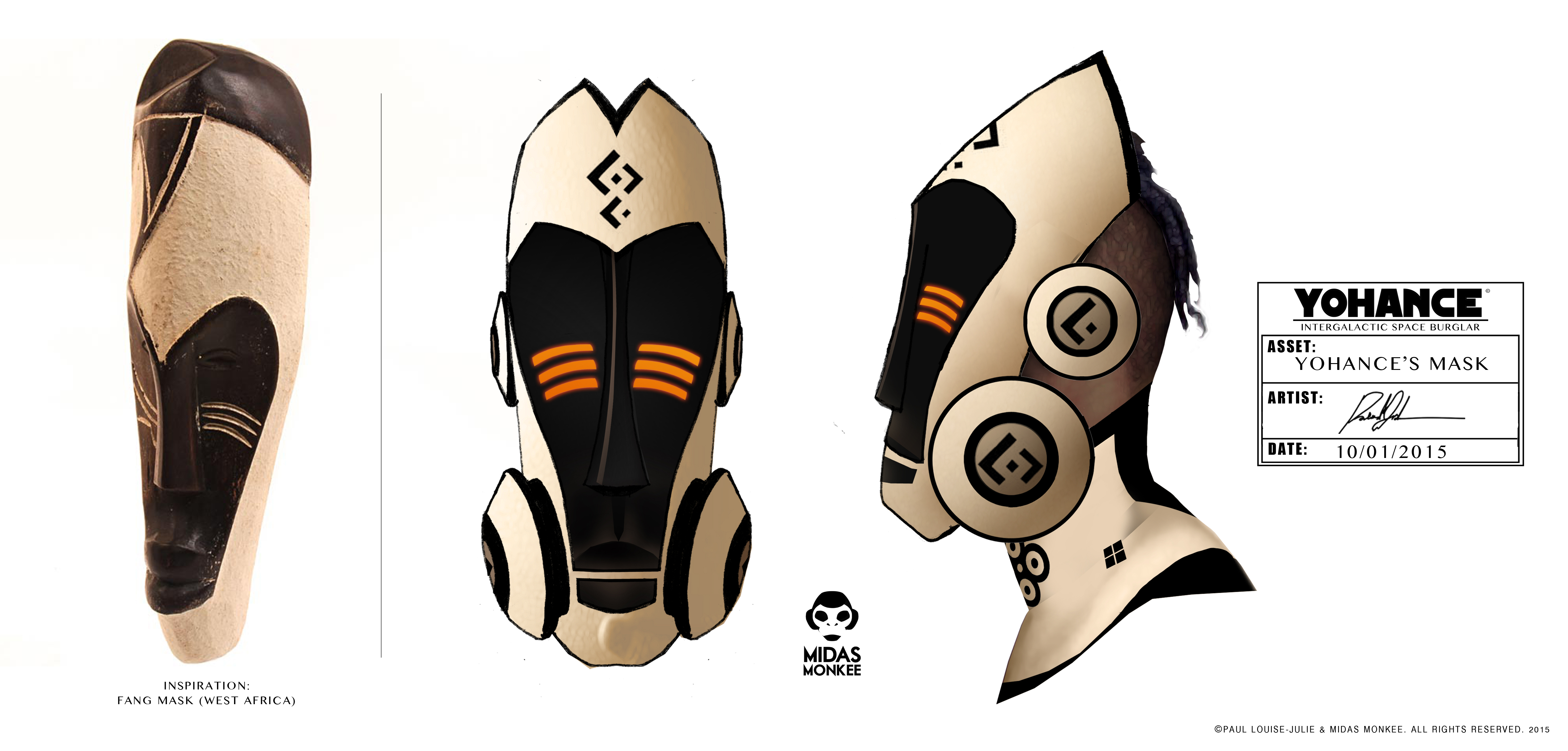 Kad je riječ o svemirskoj operi najčešće je nećete povezati s Afrikom. No čini se da je došlo vrijeme i da se to promijeni. Paul Louise-Julie radi na stripu pod imenom "Yohancé" koji je svemirska opera inspirirana Afrikom, njezinom estetikom, kulturom i dizajnom.
Tvorac stripa istaknuo je da su mu Ratovi zvijezda često služili kao inspiracija, s obzirom da je fan odmalena. No inspiraciju je pronalazio i u afričkoj umjetnosti, čemu su značajno pridonijeli njegovi roditelji koji su sakupljali takve radove. Paul je proveo i godinu dana u Burkini Faso gdje je postao naprosto fasciniran kontinentalnom umjetnošću koju je integrirao u vlastite radove.
Autor je fantasy stripa "The Pack" o nubijskim i egipatskim vukodlacima. Kada je taj strip postao bestseller odlučio je da novu priču želi smjestiti u svemir, a to je pogađate Yohancé. Novi strip ima ideju biti puno više od obične svemirske opere. On ima u zadatak prijeći granicu etničke raznovrsnosti, ali i želi donijeti nešto novo u žanr, kako po pitanju priče tako i po pitanju dizajna. Svemirski brodovi i laserske bitke su samo pozadina priče, kulisa za geopolitičke, mitske i romantične teme.
Napredak stripa možete pratiti na njegovoj službenoj facebook stranici. Prvi svezak sage #1 of Yohance: "The Ekangeni Crystal" će uskoro biti dostupan besplatno na sljedećim platformama: iBooks, Kindle, Google Play i Comixology.