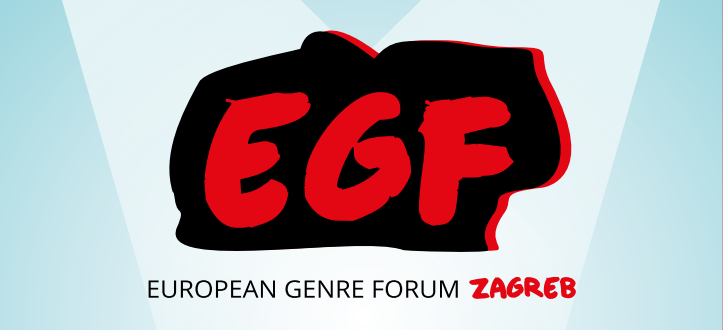 Jedini žanrovski filmski festival u regiji, Fantastic Zagreb Film Festival uz atraktivan filmski program ove godine prvi put organizira i Europski žanrovski forum. Panel diskusije o crowdfundingu i digitalnim filmskim platformama, žanrovske koprodukcije u Hrvatskoj i regiji, kako prodati svoj film na međunarodnom tržištu i druge teme, te više od 10 regionalnih i međunarodnih projekata u pitching dijelu Foruma očekuju nas 2. i 3. srpnja od 10.30 do 17 sati u dvorani Muller kina Europa.
Europski žanrovski forum je paneuropski projekt Black Nights Film Festivala iz Tallinna (jedan od 15 svjetskih A festivala); Night Visions Film Festivala iz Helsinkija (najvećeg nordijskog žanrovskog festivala); Fantastic Zagreb Film Festivala (prvi i jedini žanrovski festival u regiji) te filmske konzultantske kompanije Screen Division (Pariz).
Glavni cilj ovog međunarodnog projekta je povezivanje mladih i već dokazanih europskih filmskih producenata, redatelja i scenarista tj. razvoj, promocija i financijska podrška filmskih, televizijskih i web projekata sa snažnim europskim i regionalnim naglaskom i posebnostima, kao i međunarodnih koprodukcija izvan europskih okvira kroz suradnju s europskim filmskim fondovima, producentskim kućama, nacionalnim filmskim centrima i slično.
Glavne teme o kojima će se raspravljati bit će:
DON'T SHOW ME THE MONEY! Kako ideju pretvoriti u stvarnost bez državnih sredstava. Međunarodne koprodukcije u regiji izvan okvira nacionalnih filmskih fondova.
LOCAL FLAVOR, GLOBAL TASTE! Kako napraviti (žanrovski) film zanimljiv međunarodnom tržištu? Kako lokalne specifičnosti, senzibilitet, kulturu, povijest pretočiti u (žanrovski) film za globalnu publiku?
TALENT IS NOT ENOUGH! Od dnevne sobe do svjetskih festivalskih pozornica. Mladi i uspješni europski redatelji i producenti govore što je sve pored talenta potrebno da bi projekt ugledao svjetlo dana i ostvario međunarodni uspjeh.
CROWDFUNDING – PUBLICITY STUNT OR A REAL THING? Jesu li javne donacije uspješna formula ili samo zgodan trik za privlačenje pozornosti? Zašto u regiji nema primjera crowdfunding projekata? Kakva su iskustva drugih europskih zemalja?
300 Žanrovska (ko)produkcija europskih zemalja s naglaskom na tzv male kinematografije. Zašto i dalje postoji "otpor" prema financiranju žanrovske kinematografije u odnosu na tradicionalnu "europsku dramu"?
WELCOME TO THE REAL WORLD… Alternativne platforme za (žanrovski) film. Web serijali, streaming, digitalne platforme, transmedia. Samostalna distribucija protiv tradicionalne. Gdje je tu regionalna produkcija?
Pridružite se dvodnevnom programu panela i pitchinga europskih, hrvatskih i regionalnih filmskih projekata uz više od 30 predavača i sudionika iz Velike Britanije, Francuske, Njemačke, Švedske, Finske, Estonije, Poljske, SAD, Norveške i Švicarske kao i regionalnih i hrvatskih filmskih profesionalaca.
Forum je otvoren i besplatan za sve posjetitelje.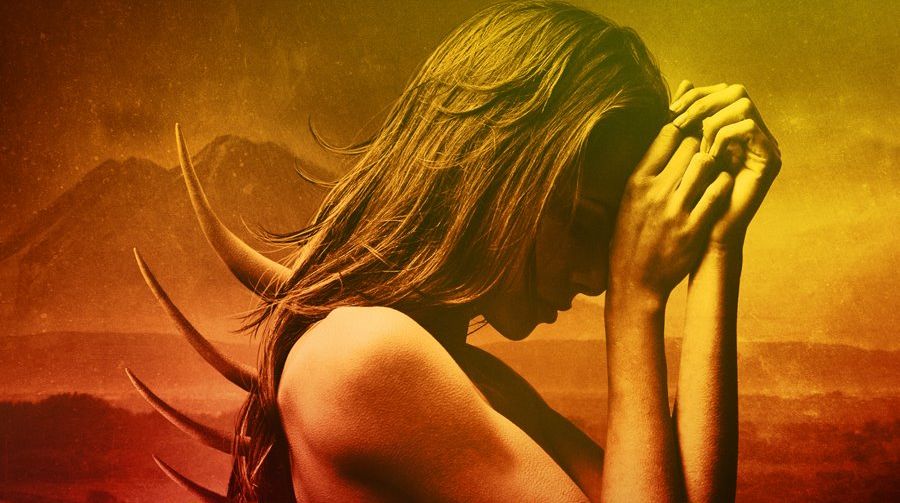 Podsjećamo i na današnju projekciju filma Proljeće (Spring) koji je pun misterija i horor scena, ali u svojoj srži sadrži ljubav. Riječ je o filmu koji će vas sasvim sigurno iznenaditi.
Radnja prati mladića koji proživljava vlastitu dramu (Lou Taylor Pucci) bježi iz SAD-a u Italiju, gdje se upušta u romansu s djevojkom koja skriva mračnu tajnu (Nadia Hilker). Ono što počinje kao romansa u idiličnom mediteranskom gradu doživljava vrlo neočekivani obrat.
Projekciji filma Proljeće prisustvovat će i sami redatelji filma Justin Benson i Aaron Moorhead koje je Variety stavio na listu 10 mladih američkih nezavisnih filmaša koji obećavaju, brojni drugi filmski producenti, redatelji i sales agenti iz regije i svijeta te osobe iz društvenog života Hrvatske.
Za više informacija posjetite www.fantastic-zagreb.com