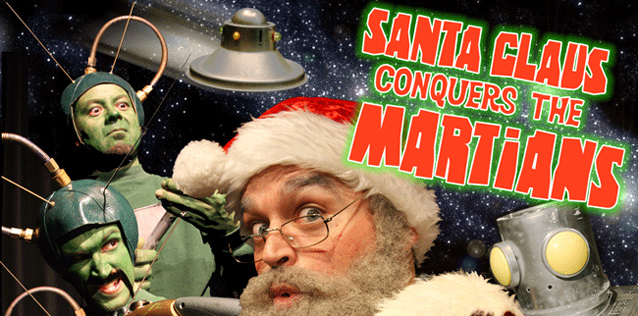 Premda su svi 'kršćanski' filmovi, zapravo fantasy, možemo reći da žanra na tv-u u ovo vrijeme ima dovoljno. Želite li ipak nešto 'tradicionalnije', a opet u duhu blagdana, evo našeg malog prijedloga filmova i serija do kojih je lako doći (ako ih već nemate u kućnoj videoteci) ili pogledati ih u kinu:
Narnijske kronike: Lav, vještica i ormar – blagdanski ugođaj i puno snijega za one koji su priželjkivali bijeli Božić.
Kako je Grinch ukrao Božić – klasično djelo Dr. Seussa u izvedbi Texa Averyja.
Pet legendi – animirani film nastao prema serijalu slikovnica The Guardians of Childhood Williama Joycea. Ne propustite tetoviranog Djeda Mraza koji izgleda kao viking. Film je na repertoaru u skoro svim kinima.
Doctor Who: The Christmas Invasion (ubojiti Santa roboti, ubojite božićne jelke i veliki svemirski brod) i Doctor Who: A Christmas Carol su obavezna 'literatura'.
Hogfather – britanski tv film  u kojem je odlično ekraniziran duh i humor Pratchettova Discworlda. Stigao je Hogswatch (ekvivalent Božiću na Discworldu), a Hogfather (ekvivalent Djeda Mraza na Discworldu) je nestao. Da bi se blagdan spasio, u ulogu uskače Smrt…
Predbožićna noćna mora – jedno od najboljih Burtonovih djela, čak i za one koji nisu ljubitelji.
Gremlini – Gizmo i to je sve što ćemo reći.
Santa Claus Conquers the Martians – to jednostavno morate pogledati da bi povjerovali.
Znamo da toga ima još, pa slobodno predložite…