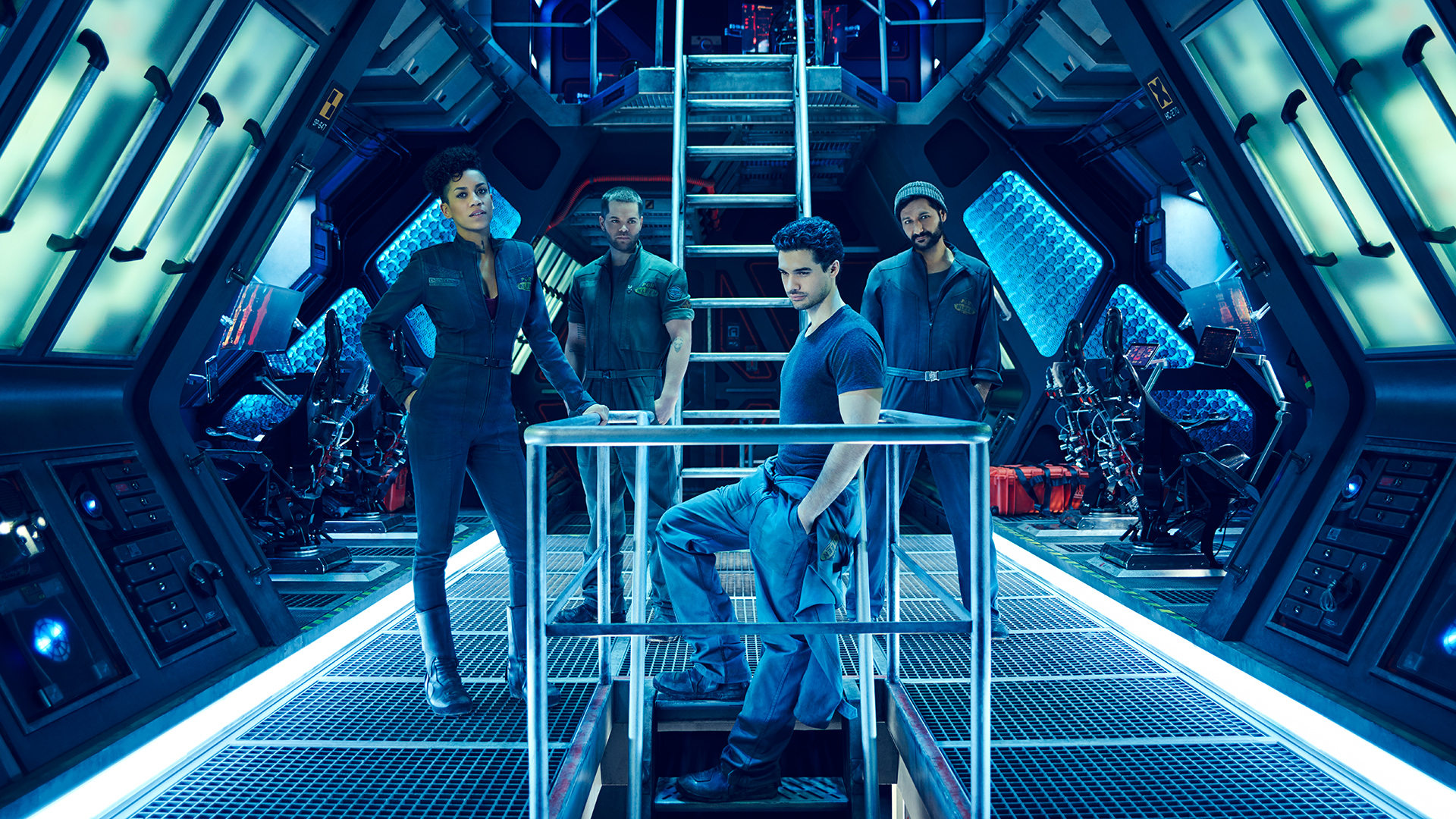 Na Syfy uskoro stiže tv serija "The Expanse" bazirana na vrlo popularnom serijalu knjiga autora Jamesa S.A. Coreyja (što je zapravo pseudonim Daniela Abrahama i Tyja Francka). To vjerojatno znate jer smo već pisali o tome i objavili trailer za seriju. No sada s netom održane konvencije Fan Expo Canada 2015. donosimo 10 zanimljivosti s kojima se možda i niste susreli do sada:
1. Seks u horizontali u nultoj gravitaciji nije lagana stvar, pogotovo kad se scene seksa snimaju sa žicama, dok glumci nose remenje.
2. Serija će prilično vjerno pratiti tijek tri knjige: "Leviathan Wakes", "Caliban's War" i "Abaddon's Gate".
3. Jedina značajna devijacija od knjiga će biti ranije uvođenje lika Chrisjen Avasarale koju tumači Shohreh Aghdashloo.
4. U liku svemirskog geeka i pilota broda Rocinante savršenu je ulogu pronašao Cas Anvar.
5. The Expanse je snimljen na tri najveće lokacije Pinewood Toronto studija, koristeći gigantske setove i interijere.
6. Izostanak gravitacije ne znači i izostanak mase koju treba vucarat amo-tamo.
7. Florence Faivre (zvijezda serije Alpha House) tumači buntovnicu Julie Mao, najstariju kćer Julesa-Pierrea Maoa. Ona je jaka, beskompromisna i prilično zastrašujuća.
8. Druga epizoda nastavlja se točno na 'cliffhanger' pilota.
9. Serijal knjiga je više usredotočen na priču dok tv serija naglasak stavlja na likove.
10. Svijet serijala nije smješten 5,000 ili 10,000 godina u budućnosti, nego u bliskoj budućnosti, svemir se tek kolonizira, i sve je to još uvijek prilično nova stvar u kojoj se tek treba snaći.
Prve dvije epizode koje je režirao Terry McDonough (Breaking Bad) na male ekrane stižu 14. i 15. prosinca. Radnja serije odvija se 200 godina u budućnosti i prati Thomasa Janea u ulozi detektiva Millera. On je zadužen za sigurnost i provođenje zakona u asteroidnom pojasu između Marsa i Jupitera. Slučaj nestanka mlade žene Millera će voditi po čitavom sunčevom sustavu, a završit će otkrivanjem najveće zavjere u ljudskoj povijesti…