Fanove žanra ražalostiti će vijest da nas je napustio Rutger Hauer. Kako je prenio Variety, ovaj legendarni glumac umro je u rodnoj Nizozemskoj nakon kratke bolesti, u dobi od 75 godina. Hauera ćemo najviše pamtiti po ulozi odmetnutog replikanta Royja Battyja iz kultnog SF klasika Ridleyja Scotta Blade Runner (1982.). "Blade Runner" je odigrao veliku ulogu u formiranju cyberpunk podžanra, (koji se bavi važnim pitanjima o čovjekovoj prirodi u njegovoj ulozi tijekom tehnološke revolucije), a veliki dio se mora zahvaliti Hauerovoj glumi.
Hauer je kultnu ulogu u "Blade Runneru" dobio zahvaljujući seriji odličnih izvedbi u nizozemskoj kinematografiji, gdje je blisko surađivao s Paulom Verhoevenom, i to od samih početaka u TV serijalu "Floris" (1969.), "Turkish Delight" (1973.), pa do filmova "Katie Tippel" (1975.) i "Soldier of Orange" (1977.). Hauer je bio i prvi izbor za Verhoevenovog "RoboCopa", ali je i poput njegove zamjene Arnolda Schwarzeneggera bio preglomazne građe da manevrira unutar futurističnog odijela, te je naposljetku Verhoeven odabrao mršavog Petera Wellera.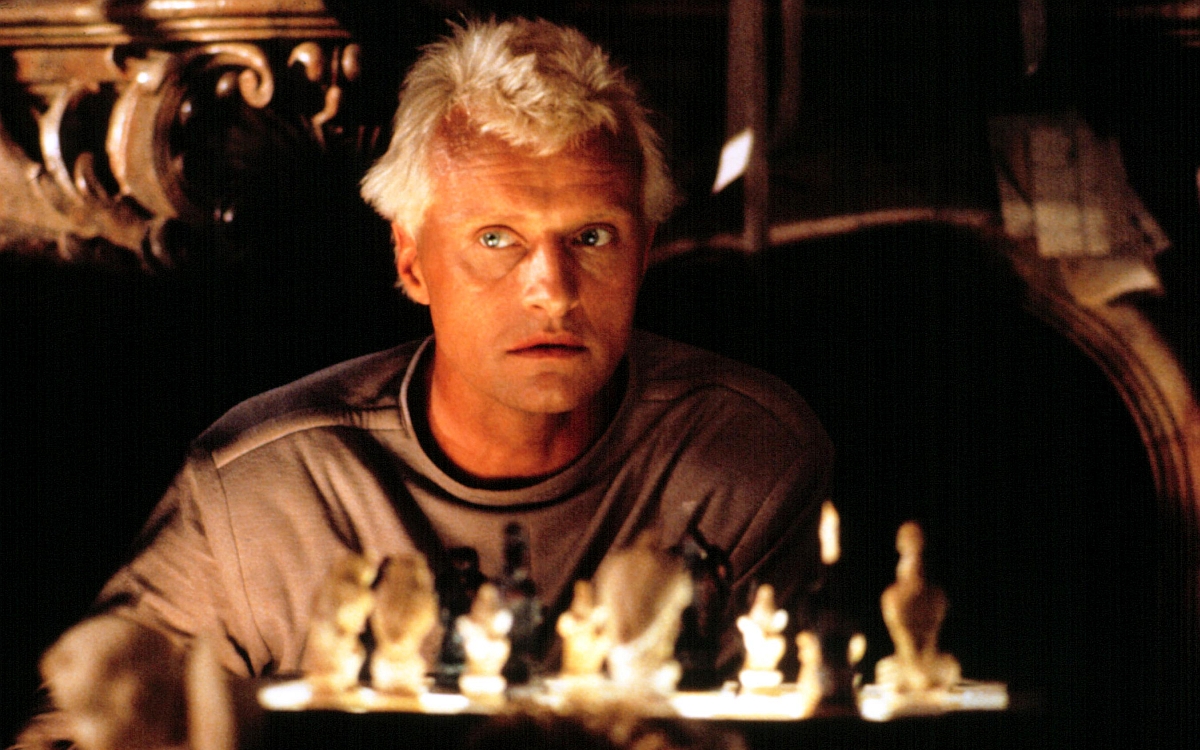 Osim "Blade Runnera", Hauer je igrao u velikom broju hollywoodskih naslova. Njegova uloga plemenitog Ettienea Navarre (zajedno s njegovim sokolom) u srednjovjekovnoj fantasy avanturi Ladyhawke (1985.) ostat će nam zauvijek u pamćenju. Upravo je ova uloga zauvijek obilježila njegovu karijeru. Kako je sam Hauer rekao, on je cijeli život namjerno izbjegavao glavne uloge, budući da nije htio da drugi upravljaju njegovom karijerom. Hauer je htio biti glumac, a ne celebrity, što mu je, sudeći po (ironično) fan-favorite statusu, uspjelo. Jer likovi koje je Hauer utjelovio urezali su nam se duboko u sjećanje po svojoj jedinstvenosti – ubojiti autostoper u filmu "The Hitcher" (1986.), poručnik Alexander u ratnoj drami "Escape from Sobibor" (1987.), detektiv Harley Stone u "Split Second" (1992.), vampirski lord Lothos u filmu "Buffy the Vampire Slayer" (1992.), korporacijski agent Earle koji je preuzeo kontrolu nad Wayne Enterprises u "Batman Begins" (2005.), kardinal Roark u "Sin City" (2005.), otac Sookie Stackhouse u "True Blood" (2013.-2014.) ili mudri savjetnik Ravn u "The Last Kingdom" (2015.).
Hauerov talent prepoznat je na najvišim razinama, što se vidi u nagradi Saturn za najboljeg sporednog glumca za "Blade Runner", Zlatnom Globusu za ulogu u "Escape from Sobibor", i nagradi Rembrant za najboljeg nizozemskog glumca stoljeća. Za svoje zasluge, Rutger Hauer primio je Red nizozemskog lava.
No, Hauer je više od glumca. Već smo napomenuli da mu slava nikad nije bila prioritet. A to je i dokazao svojim velikim zalaganjem za očuvanje okoliša kao sponzor Greenpeacea. Hauer je također osnivač i voditelj udruge Rutger Hauer Starfish Association, koja promiče svijest o AIDS-u.
Za mnoge, uključujući i autora teksta, ova glumačka ikona će ostati urezana u sjećanja po završnom monologu umirućeg Battyja u "Blade Runneru"; govora koji je bio rezultat glumčeve improvizacije, i kojeg je zamislio sam Hauer. Dirljiva je to i emotivna meditacija na smrt i moć sjećanja, koja i dalje jednako rezonira s gledateljima. "Vidio sam stvari koje vi, ljudi, ne biste povjerovali", započinje Hauerov završni govor. Ako promotrimo njegov život i karijeru, možemo vidjeti da je Hauer takvu ideju slijedio do samog kraja.
"Svi ti trenutci bit će izgubljeni u vremenu, poput suza na kiši."
Uskoro u nakladi Hangara 7: Jedna od značajnijih filmoloških knjiga o Blade Runneru po prvi puta u hrvatskom prijevodu. Izdanje Britanskog instituta za film, autora Scotta Bukatmana pogled je na kultni film koji se čita poput napetog žanrovskog romana. Pisana jednostavnim i vrlo razumljivim jezikom, knjiga je namijenjna podjednako filmskim stručnjacima i ljubiteljima sedme umjetnosti.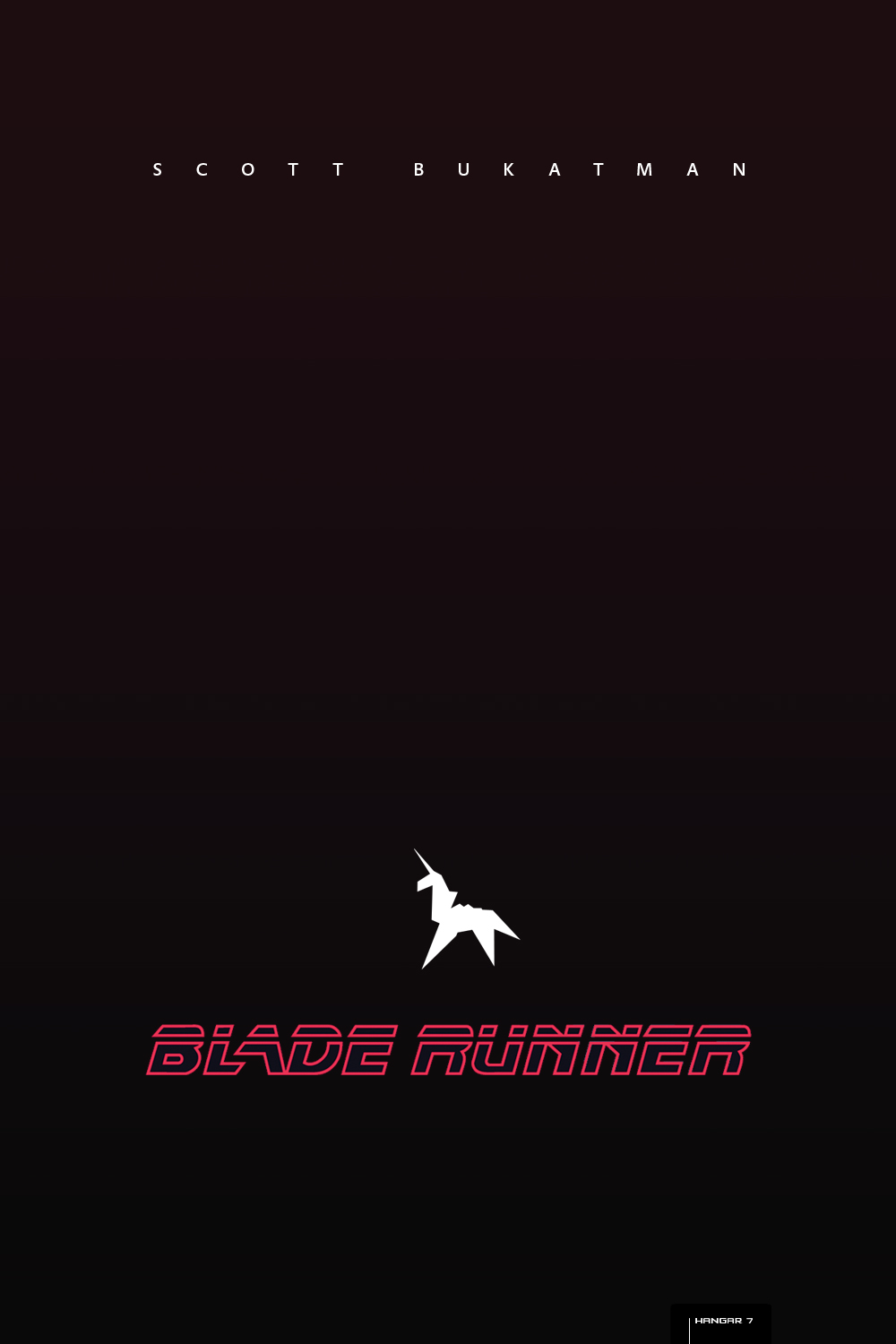 RIP the great Rutger Hauer: an intense, deep, genuine and magnetic actor that brought truth, power and beauty to his films. My personal favorites: Flesh + Blood, Eureka, The Hitcher, Blade Runner, Ladyhawke and Blind Fury. pic.twitter.com/1F2Via3mLY

— Guillermo del Toro (@RealGDT) July 24, 2019
Rutger Hauer.
I spent several months in the outback of Australia with him.
He was a true sweetheart of a man.
We did a film together, I was very young called Salute of the Jugger/The blood of heroes.
I'll never forget the Dutch films and BLADE RUNNER. He'll always stay with me. pic.twitter.com/VTCk0QHEnV

— Vincent D'Onofrio (@vincentdonofrio) July 24, 2019
I am incredibly heartbroken to learn it was your time to leave us Rutger. Your mastery of every role you ever played will always be cherished. We all will miss you very very much. RIP my old friend ❤️🙏🏼 #RutgerHauer #BuffyTheVampireSlayer pic.twitter.com/IaUvLfkilK

— Kristy Swanson (@KristySwansonXO) July 24, 2019
Sad to hear Rutger Hauer has passed away. He was always a gentleman, kind and compassionate. Sending our condolences and prayers to his family, friends and fans. pic.twitter.com/wFtZJs9Ui5

— Gene Simmons (@genesimmons) July 24, 2019