Osmi po redu Fantastic Zagreb Film Festival održat će se od 28. lipnja do 08. srpnja, a zagrijavanje počinje "warm-up vikendom" od 21. do 24. lipnja s četiri fantastična filma.
U petnaest festivalskih dana prikazat će se niz filmova u različitim programskim sekcijama: Orient Exspress, Panorama, Ponoćno ludilo, Sretan rođendan! i Dječji vikend. Znanstvena fantastika, trileri, fantasy, suspens, kultni žanrovski klasici, filmovi strave, crtani filmovi i dodatna iznenađenja očekuju filmofile i zagrebačku publiku na predivnoj ljetnoj pozornici Tuškanac.
Fantastic Zagreb u suradnji s Inverzijom omogućava vam da osvojite ulaznice za filmove na programu "warm-up" vikenda. Sve što trebate napraviti je točno odgovoriti na postavljeno pitanje i odabrati film koji bi željeli pogledati. Svi koji točno odgovore ulaze u bubanj za izvlačenje, a one najsretnije nagrađujemo. Upišite svoje ime i prezime te e-mail adresu i pokrenite kviz klikom na gumb "Next".
Planet majmuna (Planet of the Apes) – četvrtak, 21. lipnja, 21:15h, ljetno kino Tuškanac,
Mary i vještičin cvijet (Mary and the Witch's Flower) – petak, 22. lipnja, 21:15h, ljetno kino Tuškanac,
Bilo jednom na Divljem zapadu (Once Upon a Time in the West) – subota, 23. lipnja, 21:15h, ljetno kino Tuškanac,
Veronika (Veronica) – nedjelja, 24. lipnja, 21:15h, ljetno kino Tuškanac.
Nagradni natječaj traje do četvrtka 21. lipnja u podne, a dobitnike objavljujemo isti dan najkasnije do 14:00 h.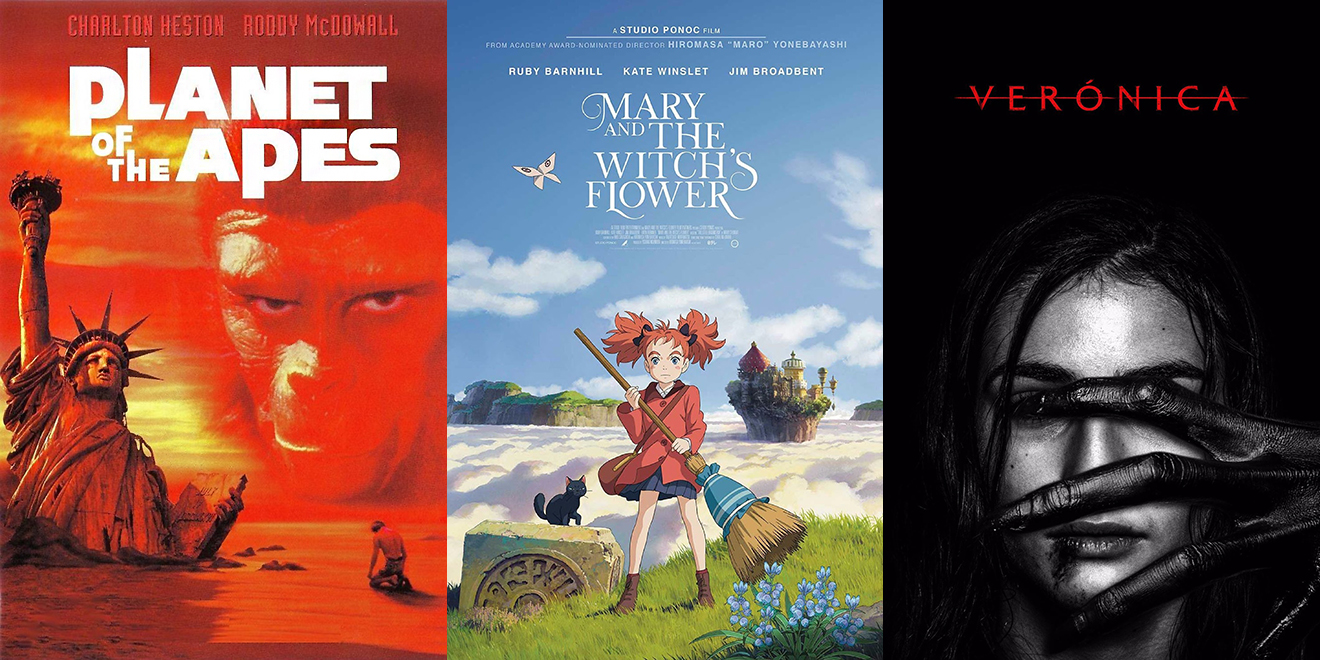 Više informacija o festivalu, i raspored projekcija potražite na 2018.fantastic-zagreb.com.