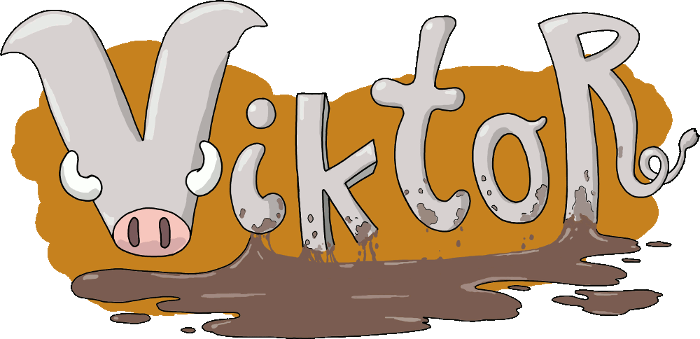 U domaćim se igraćim krugovima već neko vrijeme priča o igri studija Spektar jednostavnog naziva "Viktor". Riječ je o steampunk point'n'click avanturi pomalo nalik na klasične igre tog žanra, tipa Monkey Island, a koja u glavnu ulogu stavlja antropomorfnog divljeg prasca Viktora kojemu je glavni cilj iznimno jednostavan – želi postati novi car Austro-Ugarske.
Već sam vizualni stil igre pokazuje ono što su autori htjeli postići, a to je pružati igračima brdo humora i zabave. No za razliku od svjetski popularnih igara koje izlaze iz milijunskih studija i primarno uzimaju pozornost svojim izgledom (a istovremeno nude mlako i slabo pisanje), Viktora stvarno morate zaigrati kako biste iskusili sulude dijaloge, bizarne situacije, vidjeli životinjske verzije povijesnih ličnosti iz prve polovice dvadesetog stoljeća i baratali maštovitom i otkačenom steampunk mašinerijom koju su nam pripremili autori. I sve to možete iskusiti već sada pošto je demo igre dostupan, besplatan i, najvažnije od svega, stvarno zabavan.
A ako vam se igra svidi, studio Spektar trenutno vodi borbu svojom kampanjom na stranici Indiegogo gdje ih možete podržati i olakšati konačno završavanje igre. Stvarno bi bila šteta da jedan tako ambiciozan i simpatičan projekt ostane zapostavljen.
Zato bacite oko na njihovu stranicu, obavezno isprobajte demo i podržite naše gamerske snage na Indiegogo (ili barem širenjem informacija da ta igra zbilja postoji i nije samo mit).