FX je objavio punokrvni trailer za drugu sezonu humoristične serije What We Do in the Shadows, inspirirane fantastičnim istoimenim filmom Taike Waititija iz 2014. godine. Scenaristi i izvršni producenti serije su Jemaine Clement i Taika Waititi, koji su tvorci originalnog filma.
Serija je opisana kao "dokumentaristički stil prikaza svakodnevnog (ili bolje rečeno noćnog) života četiri vampira koji žive zajedno stotinama godina, a trenutno su na Staten Islandu". Trailer nam daje uvid u otkačene nove pustolovine vampirske ekipe dok pokušavaju sve kako bi se bolje uklopili među ljude. Odnosno pokušavat će i dalje pronaći svoj put u ljudskom svijetu Super Bowl partyja, internet trolova, energetskog vampira koji će dobiti promaknuće te se opiti tom novostečenom moći, duhova, vještica, zombija i ubojica koji slobodno šeću po ulicama…
Glavne uloge tumače Matt Berry (The IT Crowd), Kayvan Novak (Early Man), Natasia Demetriou (Year Friends) i Harvey Guillen (The Magicians). U drugoj sezoni imat ćemo priliku gledati i Marka Hamilla (Star Wars), Craiga Robinsona (This Is the End) i Haleyja Joela Osmenta (A.I. Artificial Intelligence, Future Man), koji su najnovija imena koja su se pridružila listi gostujućih zvijezda serije. U prvoj sezoni gosti su bili Dave Bautista, Evan Rachel Wood, Danny Trejo, Wesley Snipes, Paul Rubens i Tilda Swinton.
Druga sezona What We Do in the Shadows na FX stiže 15. ožujka, a već idući dan i na Hulu. Premijerno će biti prikazane prve dvije epizode, te će nakon toga ići jedna epizoda po tjednu. Sveukupno druga sezona ima deset epizoda. Ako već niste svakako čekirajte seriju, na stranici Rotten Tomatoes za prvu sezonu ima doista veliku ocjenu kritičara od čak 94%.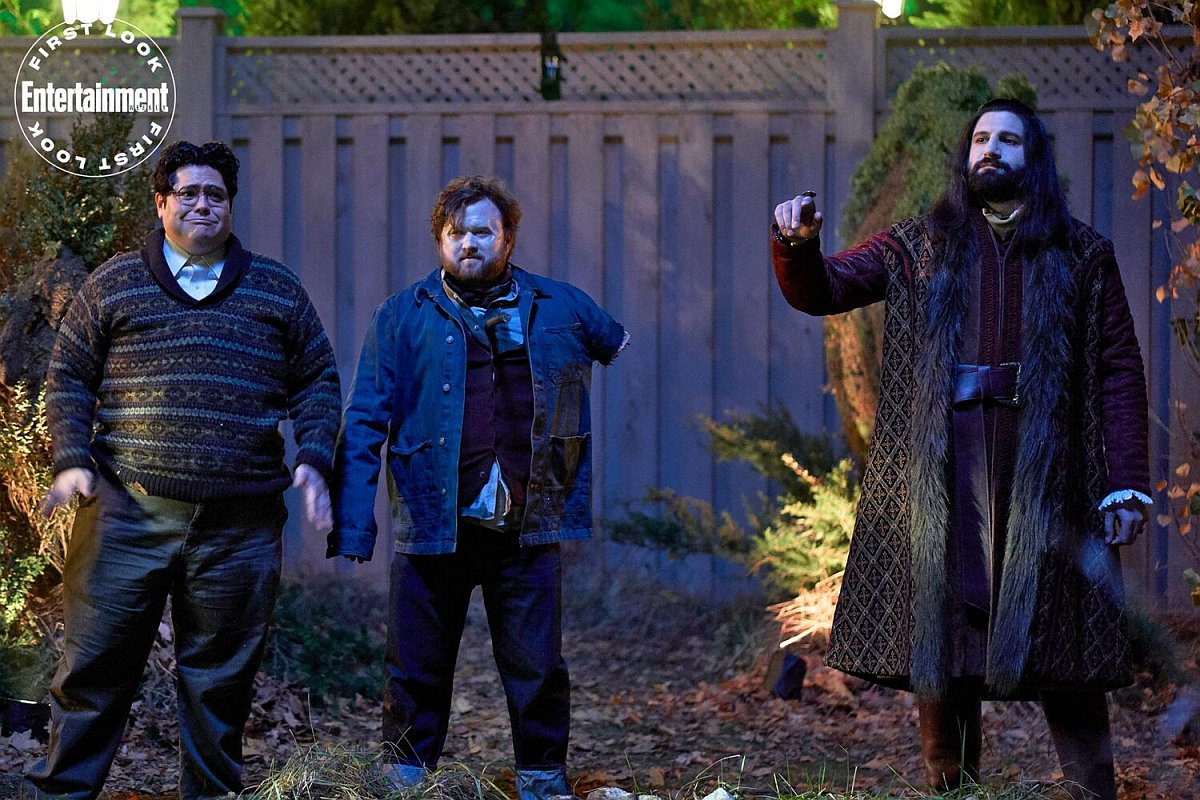 The stakes are higher. Sink your teeth into the official poster for Season 2. #ShadowsFX premieres April 15. Next day on #FXonHulu. pic.twitter.com/APAzjUHN7A

— What We Do In The Shadows (@theshadowsfx) March 19, 2020