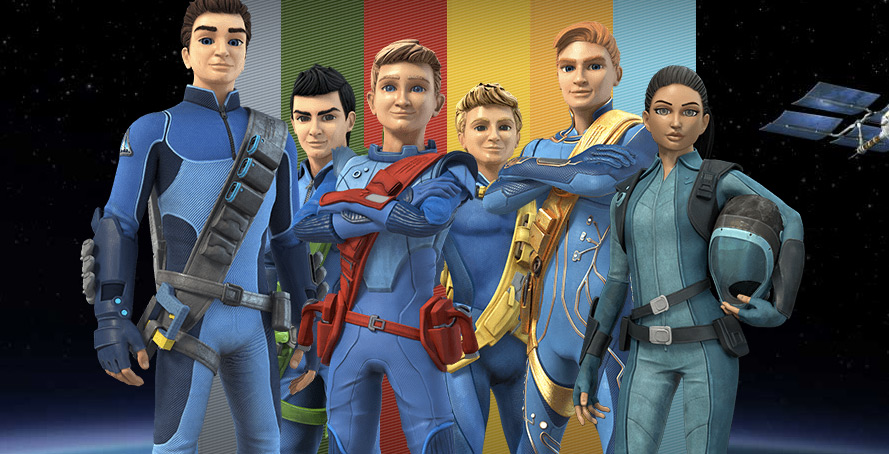 ITV Studio i Pukeko Pictures su pustili u opticaj video profile za svih šest međunarodnih spasilačkih pilota iz njihovog nadolazećeg reboota serije "Thunderbirds Are Go!".
Uz specijalne efekte iz Weta Workshopa kultna serija se vraća na male ekrane s ekipom koju predvode Rosamund Pike (The World's End, Gone Girl) kao Lady Penelope i David Graham (Thunderbirds, 1965) koji reprizira svoju ulogu šofera i međunarodnog spasilačkog agenta Parkera. Izumitelju Brainsu glas će posuditi Kayvan Novak, braću Gordona i Johna Tracyja tumačiti će Thomas Brodie-Sangster (Love Actually, Game of Thrones). Rasmus Hardiker će glas posuditi najmlađem i najstarijem od braće Tracy, Alanu i Scottu, dok će petog brata Virgila tumačiti David Menkin. Sandra Dickinson će svoj glas posuditi baki Tracy, a glavnog će zlikovca – The Hooda utjeloviti Andres Williams.
Serija će predstaviti i nove likove kao što su Kayo, prijateljica braće Tracy koju će tumačiti Angel Coulby i pukovnik Casey kojem će glas posuditi Adjoa Andoh (Doctor Who).
Ovo oživljavanje nekad jako popularne serije Gerryja i Sylvie Anderson napravit će se uz primjenu inovativane mješavine specijalnih efekata i 'live-action' segmenata.
Glavni producenti serije su Estelle Hughes za ITV Studio, Giles Ridge za ITVS GE te Richard Taylor i Andrew Smith za Pukeko Pictures. Glavni scenarist je Rob Hoegee, režiju potpisuje David Scott (LEGO Star Wars), dok je epizodni redatelj Theo Baynton.