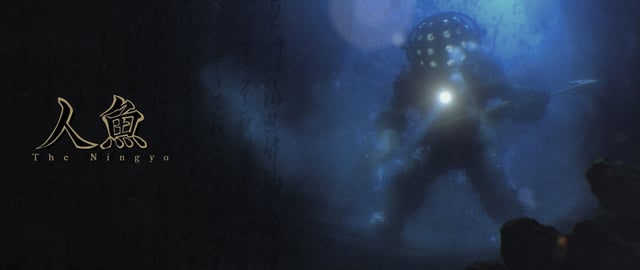 U posljednje vrijeme imam osjećaj da je većina trailera prosječna ili jednostavno loša, barem što se tiče onih holivudskih, pa mi je čudno pogledati jedan nakon kojega mi je reakcija iskren interes prema filmu. Jedino razočarenje mi je bilo to da je riječ o kratkom filmu, jer bez sumnje se radi o priči koja bi mogla trajati dva sata i svejedno ostati zanimljiva.
Riječ je o filmu "The Ningyo" redatelja Miguela Ortege koji je inače poznat po modelima i vizualnim efektima (Mist, 300, Underworld 2, Silent Hill) pa nije nimalo čudno da njegov vlastiti film izgleda toliko dobro. Inače, radnja filma, koja se odvija 1909. godine, vrti se oko nekolicine znanstvenika koji se bave kriptozoologijom – potragom za neotkrivenim životinjama. I iako vjerojatno ta znanost danas i nije previše uzbudljiva, trailer nam pokazuje stvorenja koja graniče s čudovišnim koja će bez sumnje prekratkih dvadeset i pet minuta filma učiniti užitkom za gledanje.
A glavni fokus filma je potraga za japanskim mitskim stvorenjem Ningyom koje podsjeća na sirenu i čije meso navodno može produljiti životni vijek. Naravno, mit isto tako govori da ulov tog stvorenja donosi i veliku nesreću te da su je zbog toga ribari uvijek vraćali u more, no u kojem smjeru će film ići ćemo tek vidjeti. Bez sumnje će biti dosta napeto pošto na samome kraju trailera vidimo osobu u ronilačkom odjelu i s harpunom u rukama (izgled podsjeća na Big Daddya iz video igre Bioshock), tako da nema sumnje da će nam posljednje iznenađenje biti to da nisu ništa uspjeli pronaći.
Trenutno se još uvijek ne zna kada ćemo moći pogledati film, ali u međuvremenu možete pogledati trailer i, baš kao i ja, zaključiti da želite da ovo što prije postane dugometražni epic.