Objavljen je izbor glavne glumice u nadolazećoj vrlo iščekivanoj Amazonovoj fantasy seriji The Wheel of Time. Rosamund Pike (Gone Girl, Jack Reacher, Die Another Day) će utjeloviti lik Moiraine Damodred, što je otkriveno na službenom Twitter profilu scenarista serije. Također je otkriveno kako će Pike ujedno imati i funkciju producentice na seriji, kao i to da će Brandon Sanderson biti involviran u projekt kao savjetnik.
U međuvremenu smo saznali i da će Uta Briesewitz (Westworld) režirati prve dvije epizode. Isis Mussenden je odabrana za dizajnericu kostima, a Karen E. Goulekas preuzima funkciju nadzora nad specijalnim efektima.
Još u travnju 2017. pisali smo o tome da će Sony Pictures Television producirati tv adaptaciju The Wheel of Time, iznimno popularnog književnog serijala autora Roberta Jordana (James O. Rigney Jr.). Ta vijest je stigla otprilike godinu nakon što je Harriet McDougal, žena pokojnog autora najavila prodaju prava velikom studiju. U listopadu 2018. službeno je potvrđeno da će Amazon Studios zajedno s kućom Sony Pictures Television prodicirati seriju.
Smještena u svijet gdje magija postoji, ali je mogu koristiti samo žene, priča prati Moiraine, članicu "sjenovite" i utjecajne ženske organizacije Aes Sedai. Ona kreće na opasno putovanje s pet mladih muškaraca i žena, jer vjeruje da bi upravo jedno od njih moglo biti reinkarnacija iznimno jake individue za koju proročanstvo kaže da će ili spasiti ili uništiti čovječanstvo.
Serija u produkciju kreće u Pragu, u rujnu ove godine. Amazon Prime Video će seriju dovesti u preko 200 zemalja, a to očito neće biti ranije od 2020. godine s obzirom na očekivani datum početka produkcije. Rafe Judkins (Agents of SHIELD, Hemlock Grove, Chuck) je showrunner, scenarist i glavni izvršni producent serije The Wheel of Time. Ostale izvršne producente čine: Rick Selvage i Larry Mondragon za Red Eagle Entertainment, Ted Field i Mike Weber za Radar Pictures (Beirut, Jumanji: Welcome to the Jungle) i Darren Lemke (Shrek Forever After). Harriet McDougal je također involvirana u projekt kao producentica i savjetnica. Scenarističkoj ekipi su se ove godine pridružili Paul i Michael Clarkson (His Dark Materials).
The Wheel of Time je fantasy serijal od ukupno 14 knjiga koji započinje s naslovom The Eye of the World iz 1990. godine, a zvršava s A Memory of Light kojeg je nakon smrti autora 2007. godine završio Brandon Sanderson. Priča prati mladog čovjeka i njegovu grupu prijatelja prisiljenih napustiti svoje selo i krenuti u svijet koji nisu mogli ni sanjati.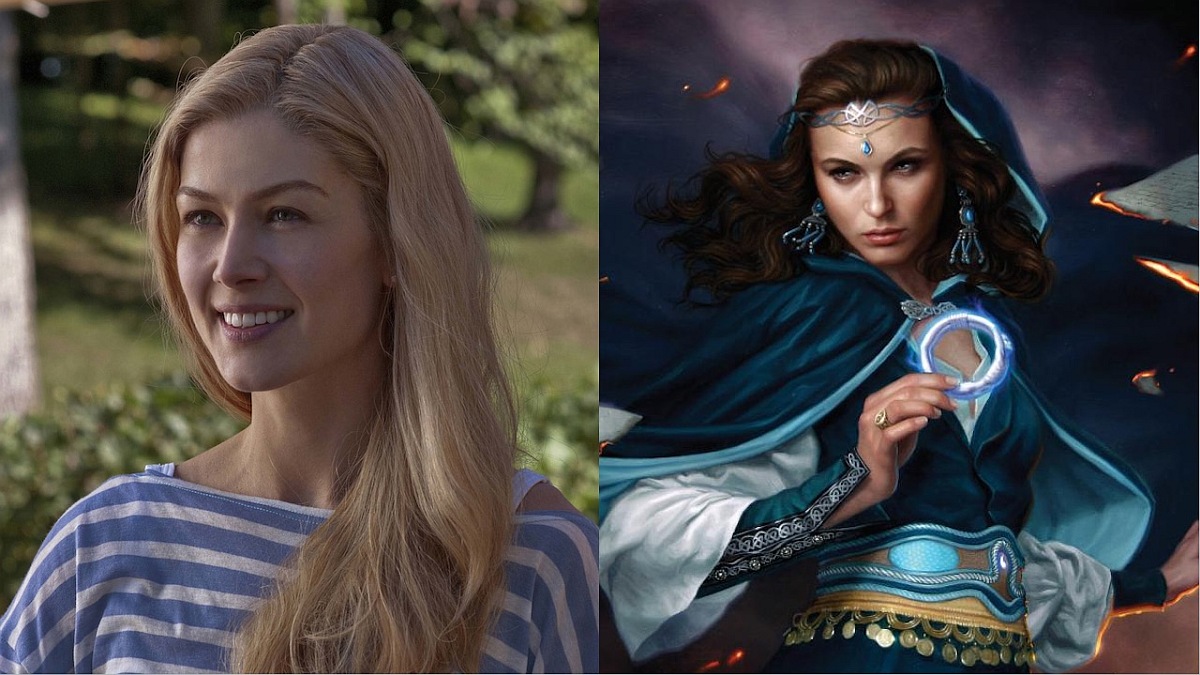 Please welcome Rosamund Pike to the Wheel of Time family. Say hello to Moiraine. #WoTWednesday pic.twitter.com/577Hffwy6Y

— Wheel of Time Writers' Room (@WoTWritersRoom) June 19, 2019