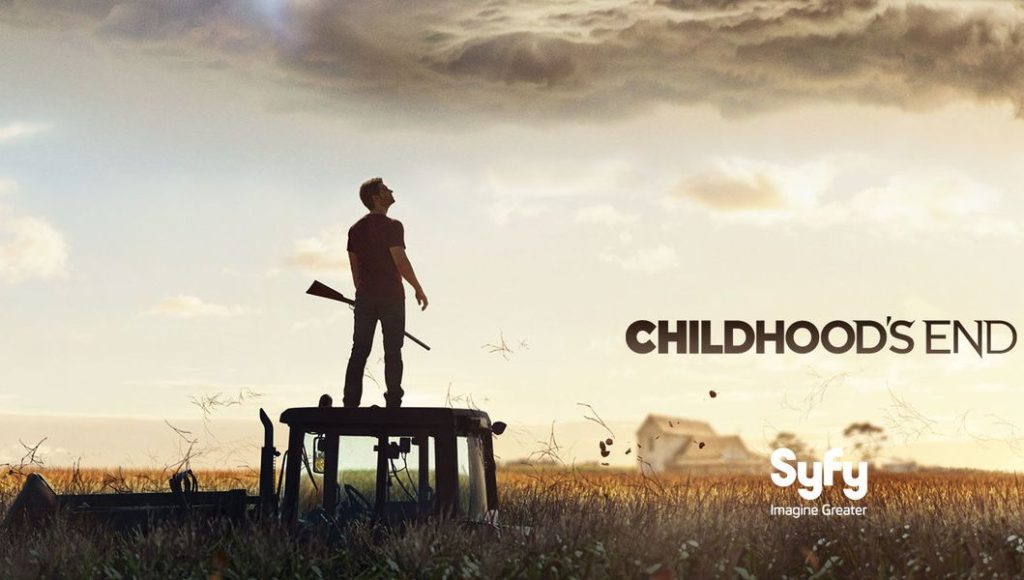 Jedan od najznačajnih sf romana Kraj djetinjstva (Childhood's End) autora Arthura C. Clarkea oživjet će u svojoj prvoj tv adpataciji. Riječ o mini seriji (ukupno šest sati materijala) koja će se početi emitirati u ponedjeljak 14. prosinca na Syfy kanalu, a niz epizoda završit će u srijedu 16. prosinca.
Radnja prati mirnu 'invaziju' Zemlje od strane misterioznih bića (Overlords) koji nude tkz. zlatno doba mira, zdravlja i sigurnosti za čovječanstvo. Unatoč tome što se većina ljudi prepustila novo otkrivenoj utopiji postoje i oni koji sumnjaju da ona dolazi s cijenom. Kada se klupko počne odmotavati otkrit će se skriveni plan i započet će borba za Zemlju…
Mini serija je nastala u koprodukciji SyFy kanala i Universal Cable Productions tv kompanije. Glavni producenti su Akiva Goldsman (Lone Survivor, A Beautiful Mind, I Am Legend) i Michael De Luca (Captain Phillips, Moneyball, The Social Network). Funkciju glavnog producenta nosi i Matthew Graham (Life on Mars, Ashes to Ashes) koji potpisuje scenarij i adaptaciju romana u tv seriju. Glumačku ekipu čine Charles Dance (Game of Thrones), Mike Vogel (Under the Dome), Daisy Betts (The Last Resort), Yael Stone (Orange is the New Black), Julian McMahon (Nip/Tuck), Osy Ikhile (The Fear) i Colm Meaney (Star Trek: The Next Generation).
The Golden AgeThe Golden Age begins on December 14. Will you be ready for the three night event? #ChildhoodsEnd

Posted by Childhood's End on Wednesday, August 12, 2015