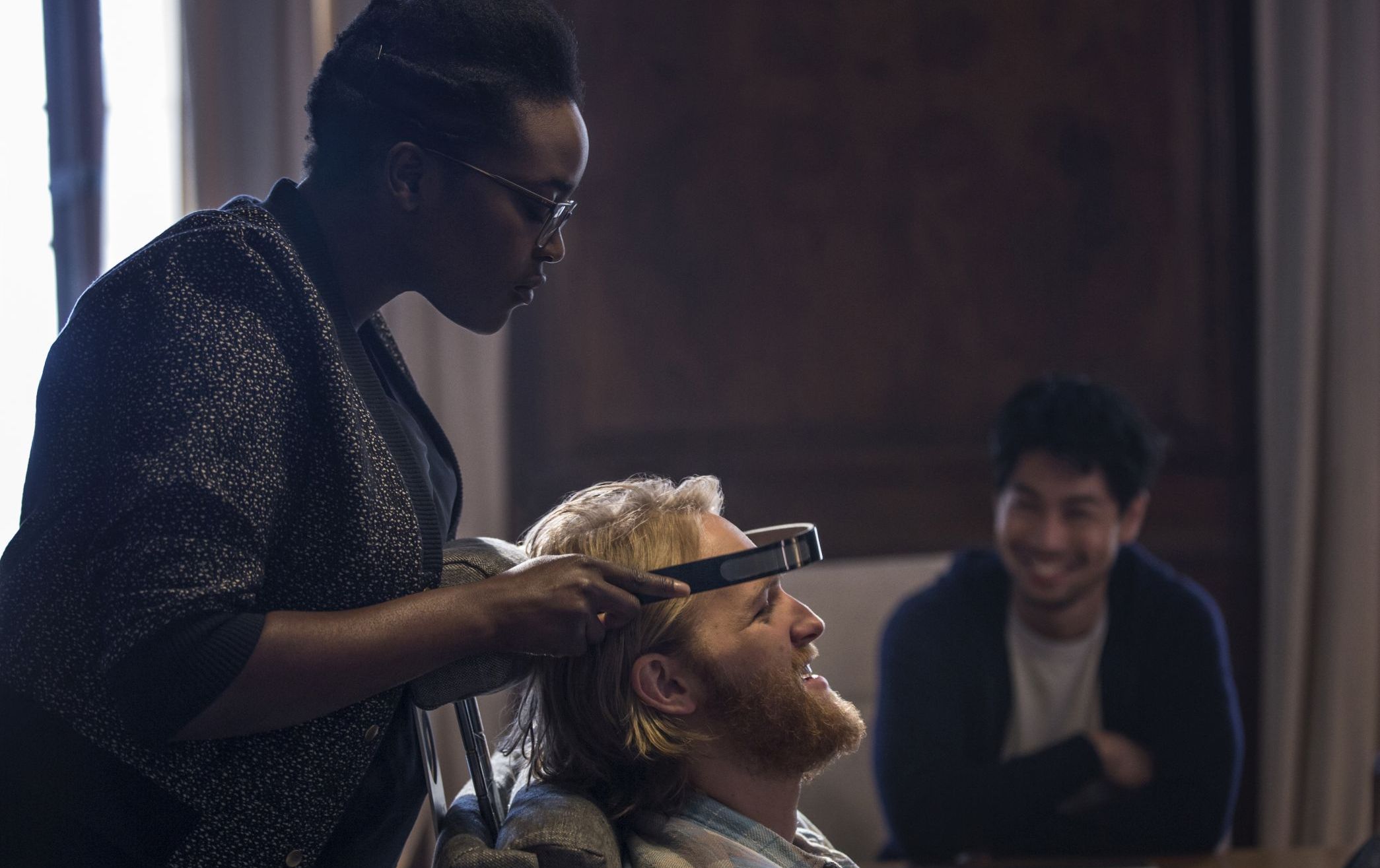 Ako ste pomislili da već imate dovoljno kvalitetnih serija u svom jesenskom rasporedu gledanja onda nam je zadatak da vas podsjetimo na "Black Mirror" koji stiže na Netflix prigodno pred Noć vještica. Zašto mislimo da je Black Mirror neobilazan dodatak svim listama će najbolje ispričati prvi trailer za treću sezonu. Za sve vas koji ne znate u što se upuštate moramo obznaniti upozorenje da je riječ o prilično mračnoj i uzemirujućoj antologijskoj seriji. Nemojte nikako pomisliti da joj je to nedostatak, jer zapravo u tome leži njezin forte, te se iskreno nadamo da će ostati jednako oštra, nemilosrdna i pomalo šokantna kao i u prijašnjim sezonama.
Black Mirror se bavi kolektivnom nelagodom modernog svijeta, a svaka samostojeća epizoda istražuje teme suvremene tehnoparanoje. Tehnologija je transformirala svaki aspekt našeg života, a serija propituje kako bi se to moglo odraziti na našu budućnost.
Očekuje nas šest epizoda od tvorca i scenarista serije Charliea Brookera: "Nosedive", "Playtest", "Shut up and Dance", "San Junipero" "Men Against Fire" i "Hated in the Nation".
Glumačku ekipu čine Bryce Dallas Howard, Alice Eve, James Norton, Cherry Jones, Wyatt Russell, Alex Lawther, Jerome Flynn, Gugu Mbatha-Raw, Mackenzie Davis, Michael Kelly, Malachi Kirby, Kelly McDonald i Faye Marsay.
Režiju potpisuju Joe Wright (Atonement), Dan Trachtenberg (10 Cloverfield Lane), James Watkins (The Woman in Black), Owen Harris, Jacob Verbruggen (London Spy) i James Hawes.
Svih šest epizoda na Netflix stiže 21. listopada.
"U ovom svijetu lagano se izgubiti u nestvarnome…"