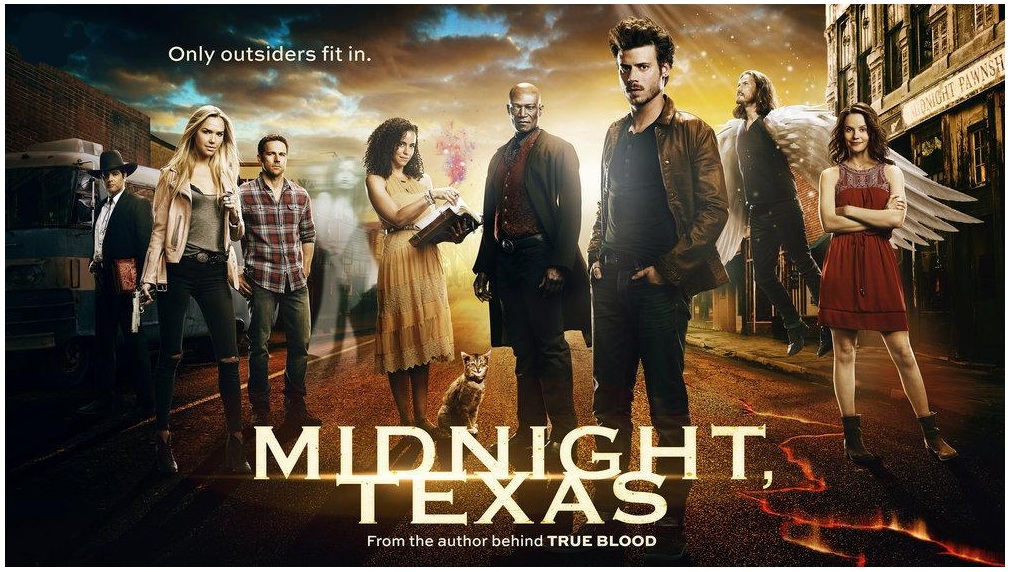 Dobrodošli u mjesto gdje je biti normalan nešto potpuno neobično.
NBC je objavio prvi punokrvni trailer za nadnaravnu seriju "Midnight, Texas" koja je adaptacija istoimene trilogije autorice Charlaine Harris. Dakle, očekuje nas varijacija na temu "True Blood", ali bez Sookie i ekipe. S obzirom da je već prošlo tri godine od kada je True Blood saga završila sasvim smo sigurni da će fanovi jedva dočekati takozvanu sestrinsku seriju koja na male ekrane stiže već 25. srpnja.
Izvršni producent i jedan od redatelja serije je izvrsni Niels Arden Oplev (The Girl With The Dragon Tattoo, Mr. Robot). Monica Owusu-Breen (Agents of S.H.I.E.L.D., Fringe) je jedan od scenarista, showrunner, i izvršni producent dok funkciju potonjeg obavlja i David Janollari (Six Feet Under).
Glumačku ekipu čine Francois Arnaud (Blindspot), Sarah Ramos (Parenthood), Arielle Kebbel (Ballers), Peter Mensah (Spartacus, 300), Parisa Fitz-Henley (Luke Cage, Jessica Jones), Dylan Bruce (Orphan Black), Jason Lewis (Sex and the City) i Yul Yazquez (Bloodline).
Serija vas vodi u zabačeni grad u Texasu gdje nitko nije ono što se čini. Midnight je vrlo misteriozno mjesto, svojevrsna sigurna luka za svakoga tko je drugačiji. Da bi se obranili od bajkerskih bandi, policije koja stalno nešto sumnja, ali i vlastite opasne prošlosti građani se drže zajedno i tvore neobičnu, ali jaku obitelj.