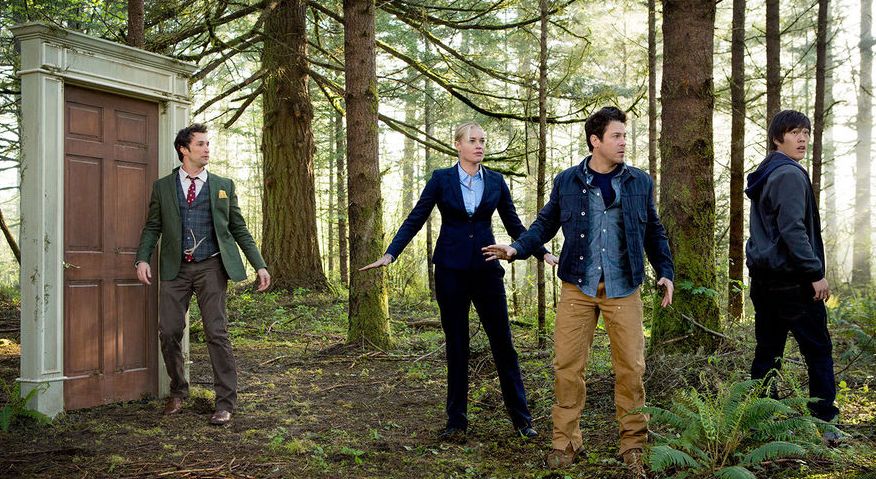 TNT je objavio prvi teaser trailer za drugu sezonu serije "The Librarians". Prošla sezona je krenula u tonu otrcano zabavne serije koja se ne boji šale na vlastiti račun, da bi zakrenula u vrlo nesigurne vode zrelijih serija. Rizik se isplatio, barem ako je suditi po brojkama koje ju čine drugom po gledanosti na TNT mreži s prosječnih 11.4 milijuna gledatelja po epizodi.
Za one koji možda ne znaju ponovit ćemo da je serija bazirana na TNT-ovoj popularnoj filmskoj franšizi čija se radnja odvija oko drevne organizacije koja štiti svijet od magičnih artefakata skrivenih po svuda na svijetu (sa značajnom dozom prave povijesti).
Prvi pogled na drugu sezonu odiše akcijom naklonjenoj zabavi cijele obitelji, s tonom zabave i eksplozija te povratničkom glumačkom postavom Rebecce Romijn (X-Men), Christiana Kanea (Angel), Lindy Booth (Dawn of the Dead) i Johna Kima (Neighbors), Johna Larroquettea (Night Court) i nezaobilaznog Noaha Wylea (Falling Skies). Dvosatna premijera druge sezone na male ekrane stiže 01. studenog.