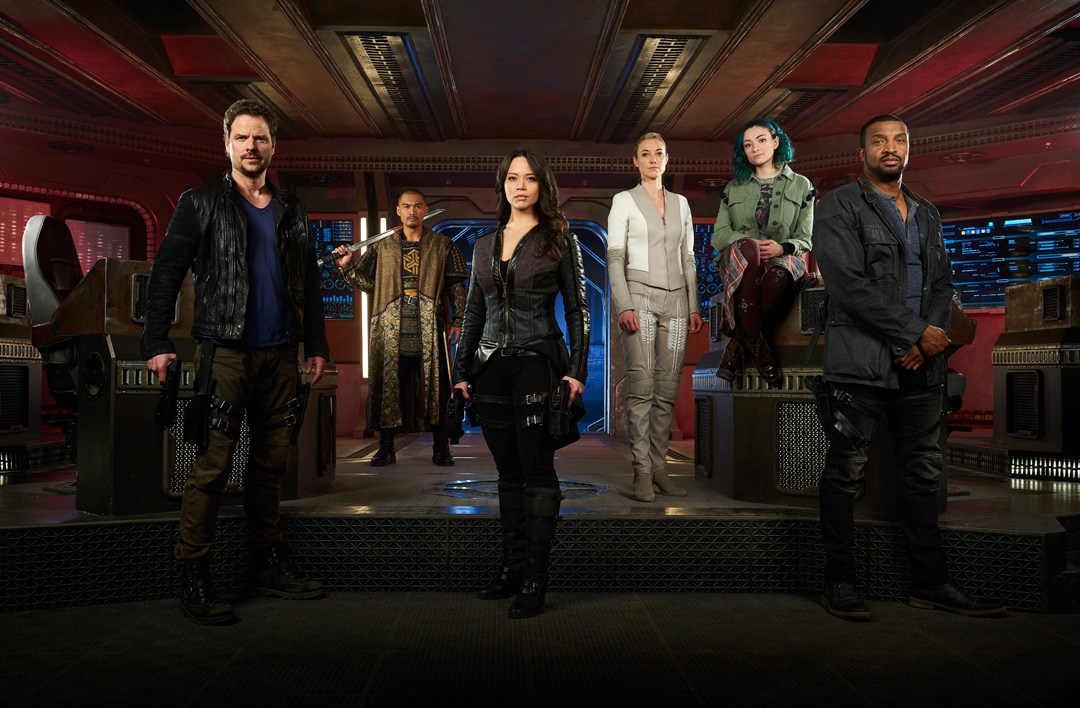 Treća sezona više nego solidne sf serije "Dark Matter" na male ekrane stiže 09. lipnja i to premijerno s čak dvije epizode. S obzirom da je "The Expanse" završio svoju priču za ovu godinu onda nam je ovo sljedeća najbolja stvar koju možemo pratiti na Syfy-u. Kad smo već kod Syfy mreže primjetit ćete jednu zanimljivu stvar u novom klipu i posteru iz treće sezone serije. Da, opet je tamo netko odlučio da je došlo vrijeme za rebranding, ovaj puta povodom 25. godišnjice mreže i iskreno nismo baš sigurni koliko im je to bila dobra ideja. Fanovi se još nisu pomirili ni sa zadnjim neslavnim promjenama koje su SCI FI Channel pretvorile u Syfy koji zapravo ne znači baš ništa, dapače Time magazin je tu promjenu svrstao u 10 najgorih promjena brenda.
Uglavnom svi znate priču, s promjenom imena došlo je i do pada kvalitete sadržaja. Sada se nadamo da to neće biti slučaj jer taman je nastupila neka promjena na bolje, i to upravo sa serijama The Expanse, The Magicians, Dark Matter i Killjoys. Službeno rebranding kreće od 19. lipnja.
Zadnje što smo imali prilike vidjeti u finalu druge sezone serije Dark Matter je kako posada broda Raza nastoji zaustaviti Ferrous korporaciju od začetka intergalaktičkog korporativnog rata. Sada je vrijeme da vidimo kako će se stvari odvijati dalje, a nešto od te priče otkrit će i friško pristigli isječak od čak dvije i pol minute, uživajte.