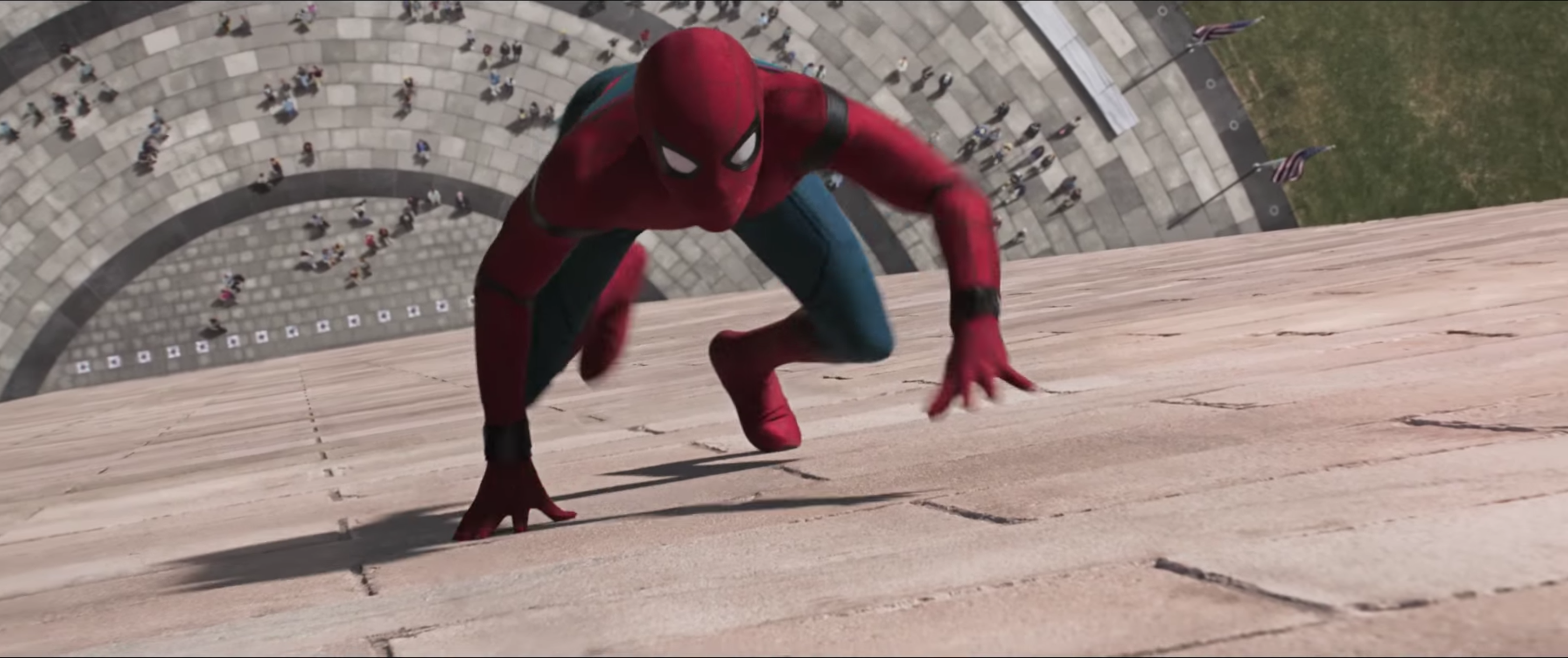 Sony Pictures je objavio ne jedan, nego čak dva trailera za superherojski film "Spider-Man: Homecoming", koji nam nudi prvi uvid u prvu direktnu koprodukciju između Marvela i Sonyja.
Spider-Man: Homecoming je drugi film po redu u kojem Tom Holland glumi mladog Spider-Mana nakon što je debitirao u toj ulozi ranije ove godine u blockbusteru "Captain America: Civil War."
Trailer nam otkriva Spider-Mana koji se pokušava dokazati Tonyju Starku. Dok se njih dvojica sukobljavaju Spidey se također mora nositi i s problemima odrastanja i školom, i to sve dok se bori protiv superzlikovaca.
"Vidjeli ste milijardera, znanstvenika, vojnika. Sada je vrijeme da vidite klinca.", nedavno je izjavio Holland za The Hollywood Reporter. "I svaka odluka koju donesemo na setu se temelji na pitanju: 'Kako bi klinac reagirao u ovakvoj situaciji?', tako da je svaka scena borbe napravljena tako da je skoro pa primjerena za djecu jer nikada nikoga ne udara. Sve se to dogodi slučajno. Mislim da je najveća razlika upravo u toj njegovoj mladosti i nevinosti.", objasnio je Holland.
Robert Downey Jr. tumači Iron-Mana, Marisa Tomei je teta May, a Michael Keaton glumi zlikovca – Vulturea. Glavnu žensku ulogu ima Zendaya, koja je opovrgnula glasine da je njezin lik romantični interes Petera Parkera u filmu, iako u traileru izgleda drugačije. Ostale uloge tumače Bokeem Woodbine, Donald Glover, Hannibal Buress, Abraham Attah, Martin Starr, Tony Revolori, Michael Barbieri i Angourie Rice.
Režiser filma je Jon Watts, a producira ga Marvelov Kevin Feige kojem će u tom pothvatu pomoći Amy Pascal. Scenarij potpisuju Jonathan Goldstein, John Francis Daley, Jon Watts, Christopher Ford, Chris McKenna i Erik Sommers.
Film u kina stiže 07. srpnja 2017. godine.
It's time to suit up. Watch the Official #SpiderManHomecoming trailer now. In UK cinemas July 7 2017 pic.twitter.com/79Ai6Az6sL

— Marvel UK & Ireland (@MarvelUK) December 9, 2016