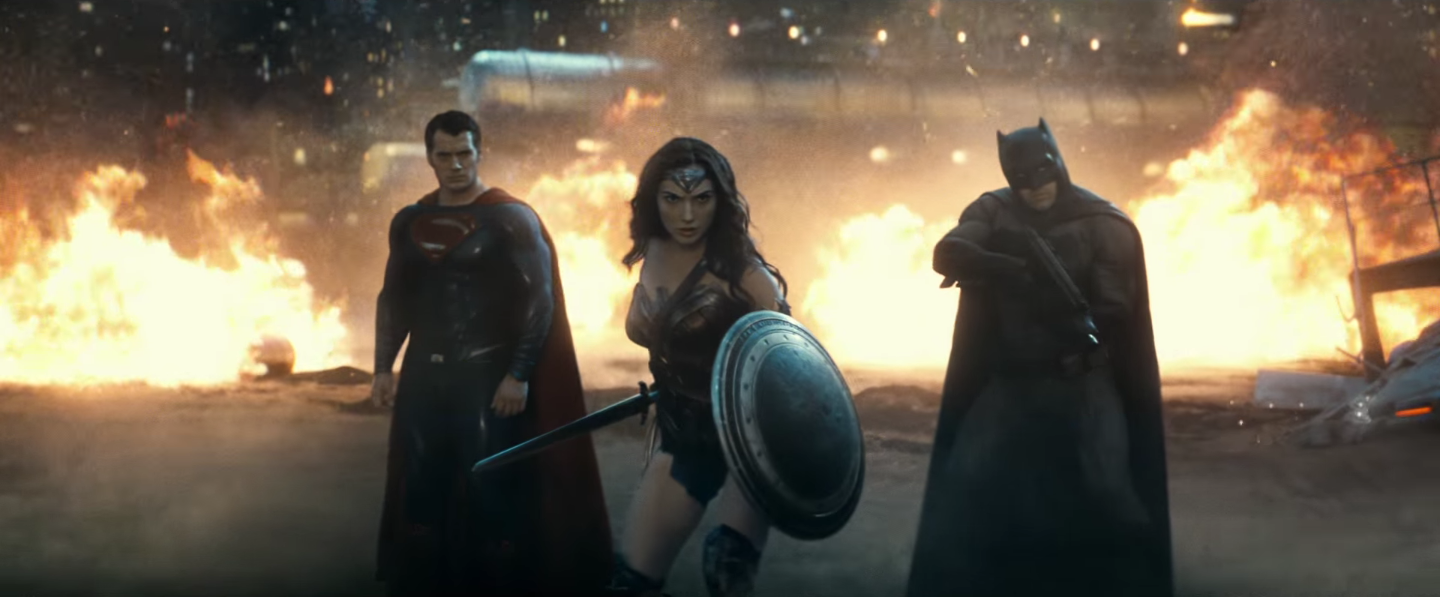 Warner Bros. je objavio novi, prilično opaki trailer za Snyderov superherojski film "Batman v Superman: Dawn of Justice". Film se nastavlja na događaje iz Čovjeka od čelika u kojem se Superman (Henry Cavill) suočava s posljedicama njegove borbe s generalom Zodom. Batman (Ben Affleck) u međuvremenu izlazi iz sjene da bi obranio svoj grad od vanzemaljske prisutnosti.
Trailer otkriva jednu veliku novost, prvi puta nam je prikazan novi zlikovac – Doomsday. Također nakon nabrijanog sukobljavanja između titularnih likova trailer nam je dostavio i fantastični herojski prikaz Batmana, Supermana i Wonder Woman (Gal Gadot) kako će se zajedno suprostaviti famoznom novom zlikovcu. Ovo potonje nam se jako dopalo, samo nismo sigurni da li nam je možda to ipak previše otkrilo o samom filmu, ali tko zna možda smo dobili tek mrvice pa film skriva još mnogo zanimljivih stvari, barem se nadamo da je tako.
Batman v Superman: Dawn of Justice u kina stiže 25. ožujka 2016. Što vi mislite o novom traileru, jel vam otkrio previše ili možda premalo?

Son of Krypton vs. Bat of Gotham. Watch the new trailer for #BatmanvSuperman: Dawn of Justice now.

Posted by Batman v Superman: Dawn of Justice on Wednesday, December 2, 2015