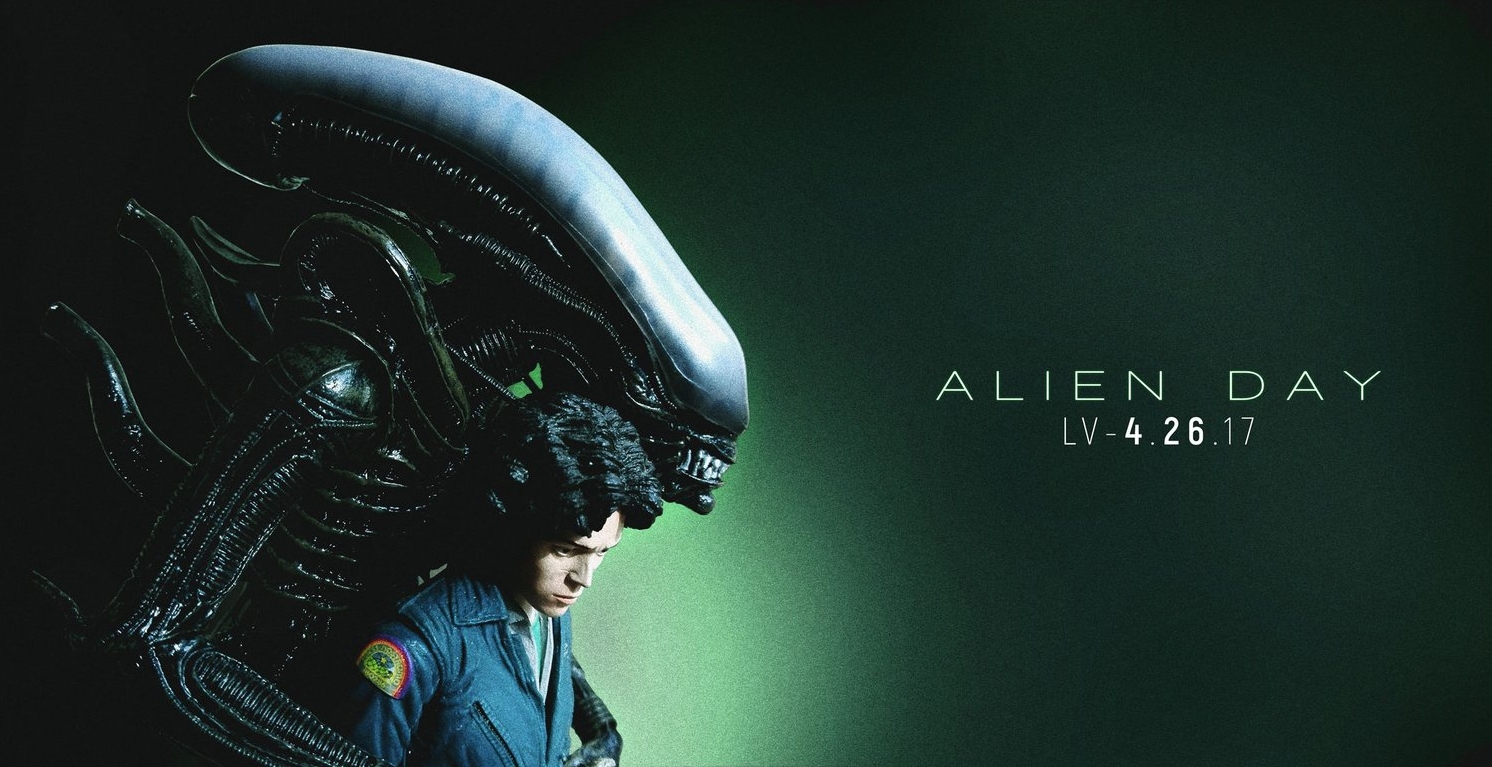 "In space no one can hear you scream."
Ako Star Wars ima svoj dan, sasvim je logično da ga je dobio i Alien. Prošle godine smo proslavili prvi, a danas obilježavamo i drugi Alien dan posvećen kultnom filmskom serijalu. Datum je izabran radi toga što je opasno izvanzemaljsko stvorenje pronađeno upravo na planetu LV-426, zgodna igra s brojkama, zar ne?
"Perfect organism. Its structural perfection is matched only by its hostility."
Ako ste fan i imate vremena onda je danas pravi dan za ponovno gledanje bar jednog od filmova iz franšize.
Povodom današnjeg dana otkrivena i je i nova linija Funko POP! figurica iz filma "Alien: Covenant". Figurice će postati dostupne u lipnju ove godine pa nemojte zaboraviti čekirati naš webshop u to vrijeme.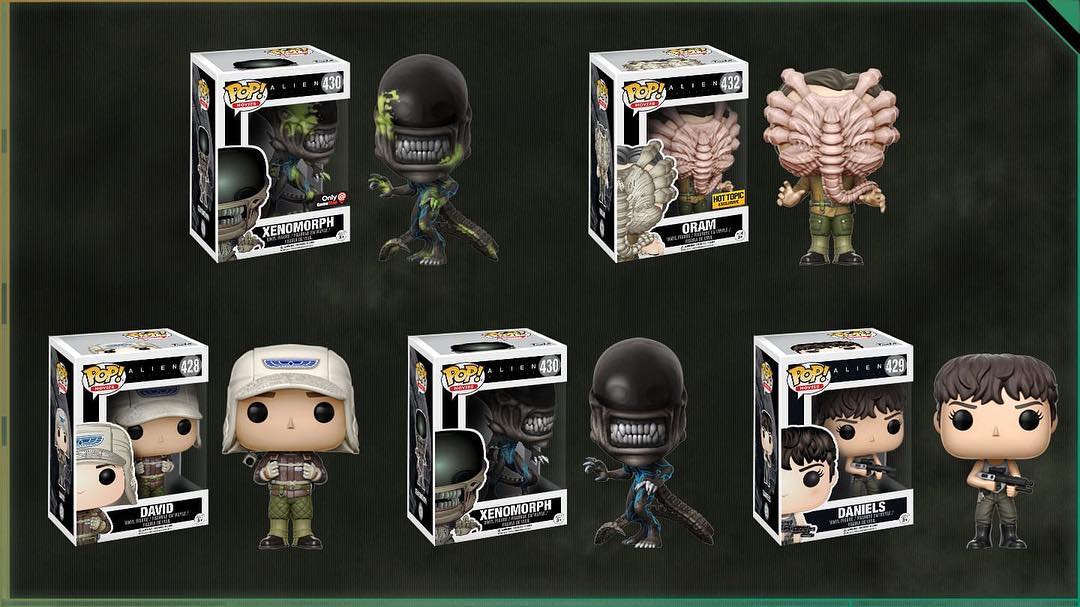 Američki online shop Mondo, najpoznatiji po ograničenim izdanjima filmskih plakata, je izdao poseban Alien poster koji je predivna posveta Gigerovom radu.
Fox je za sve vas koji želite testirati svoje znanje o serijalu omogućio da to i učinite u sklopu njihovog današnjeg programa pod nazivom "MU/TH/UR of all ALIEN Trivia Challenges". Samo kliknite na link i krenite u postolovinu, iako vas moramo upozoriti da nagrade možete osvojiti samo ako ste u SAD-u.
I ako ne posjedujete ništa od Alien geekovskog asortimana onda je ovo izvrsna isprika da si nabavite jednu od Alien figurica. Inverzijin webshop u ponudi trenutno ima Funko POP! Alien figuricu (10 cm), Funko POP! Ellen Ripley (10 cm), Funko POP! Alien Queen (15 cm), NECA Scaler Alien figuricu (9 cm). Također u našem webshopu nudimo i Alien šalicu, velikog plišanog Alien Facehuggera (40 cm), plišanog Bishopa iz Aliensa (35 cm) te dva vrlo cool dizajna majica na Alien temu pa se slobodno počastite, mi se nećemo buniti, jer vaše vrištanje kada dođe račun od kartice sasvim sigurno nećemo čuti 🙂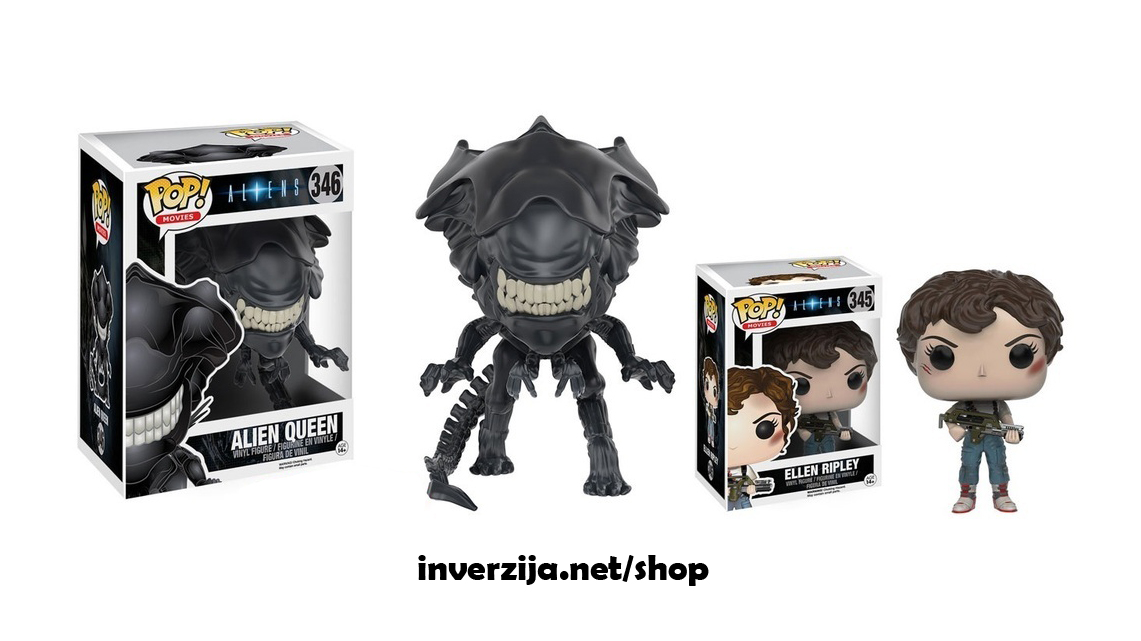 Također smo vam pripremili razne zanimljvosti vezane uz franšizu, neke su izašale friško iz jajeta, a neke su nešto starije ali su tu s punim pravom. Nemojte preskočiti humoristični video sa Sigourney Weaver koja reprizira ulogu Ripley na Weyland Yutani svemirskoj stanici. Tu je i video Adama Savagea koji će vas provesti po setu filma Alien: Covenant. HBO je objavio promo teaser za Alien: Covenant specijal koji ćete moći pogledati 10. svibnja. Promo otkriva iznenađujuću količinu novih snimki, pogled iza scene, kao i onaj na animatroničke Aliene i facehuggere. Kao zvijezda na kraju, s eventa koji je danas išao uživo je službeno objavljen i novi kratki promo film "The Crossing" koji otkriva što se točno dogodilo nakon Prometeja. I da, imat ćete priliku ponovo vidjeti Elizabeth Shaw kao Noomi Rapace.