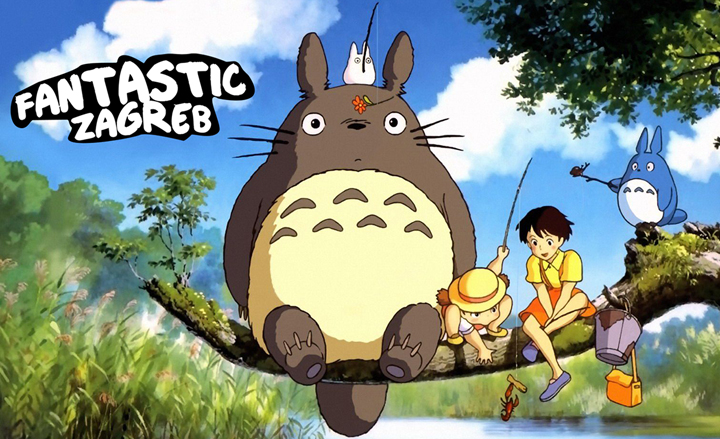 Znanstvena fantastika, trileri, fantasy, animirani, kultni žanrovski klasici, horori, kratki filmovi… i dodatna iznenađenja očekuju sve ljubitelje sedme umjetnosti u novom izdanju filmskog festivala Fantastic Zagreb. Filmovi će se kao i prethodne godine prikazivati u kinu Europa, CineStaru Zagreb u Branimir Centru, te ljetnoj pozornici Tuškanac. Šesti po redu Fantastic Zagreb održat će se od 30. lipnja do 9. srpnja, a u tih desetak dana trajanja publika će moći vidjeti više od 50 naslova u različitim programskim sekcijama: Orient Ekspress, Panorama, Ponoćno ludilo, Americana, Kratki program te Sretan rođendan u sklopu koje se prikazuju neki od kultnih klasika koji slave obljetnice. Na samom kraju festivala, za one željne posebnog ugođaja, održat će se i dvije posebne projekcije na zagrebačkoj utvrdi Medvedgrad.
Ovogodišnji Fantastic Zagreb obilježit će i jedan doista poseban jubilej. Povodom 75. rođendana velikana japanske ali i svjetske animacije, Hayaa Miyazakija, bit će prikazana tri njegova dugometražna animirana filma, Princeza Mononoke (Princess Mononoke, 1997.), Avanture male Chichiro (Spirited Away, 2001.) i Moj susjed Totoro (My Neighbor Totoro, 1988.). Miyazakijeva karijera duga je više od pet desetljeća. Prvi dugometražni animirani film, The Castle of Cagliostro, režirao je 1979. godine, a zapaženi svjetski uspjeh doživio je 1984. s filmom Nausicaä of the Valley of the Wind. Godinu dana kasnije zajedno s Isaom Takahatom osnovao je Studio Ghibli koji je ubrzo postao najvažnije ime u japanskoj i svjetskoj animaciji čiji su filmovi osvojili brojne nagrade.
Doista, ovo izdanje Fantastic Zagreb Film Festivala bit će događaj koji već samo zbog Miyazakija ne bi smjeli propustiti.