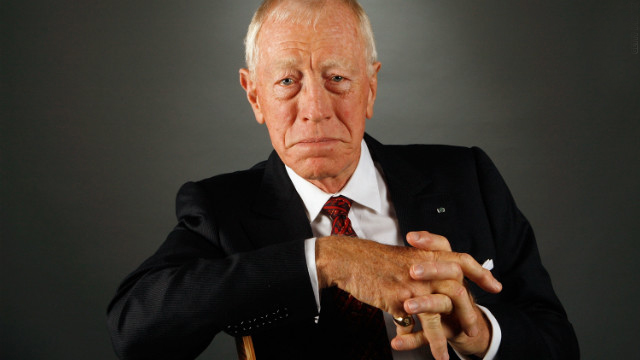 Neki dan, kada smo pisali o Ianu McShaneu i njegovom pridruživanju seriji Igra prijestolja, završili smo vijest komentarom: "Počelo je jako, nadamo se da će se tako i nastaviti." Od toga je trenutka prošlo tek nekoliko dana i već smo dobili novo ime. Veliko ime, poznato ime; riječ je o kultnom švedskom glumcu Maxu von Sydowu poznatom po ulogama u Egzorcistu, Dini, Specijalnom Izvještaju, Shutter Islandu i još mnogim filmovima. Čak i ako ne prepoznajete njegovo ime, sigurno ste ga gledali u nečemu.
Za razliku od prošlog castinga, ovoga puta je već rečeno koga će to točno glumiti von Sydow – Trooku Vranu (ili, na zvučnijem engleskom, Three-Eyed Ravena). Za one koji su zaboravili, to je stari moćni varg kojega je Bran Stark susreo na kraju četvrte sezone. Tu je ulogu tada igrao netko drugi, a to što su ovoga puta zaposlili nekog poznatijeg samo je pokazatelj da će cijela Branova radnja napokon uzeti maha, pogotovo uzevši u obzir da lik nije bio prisutan u petoj sezoni.
Naravno, oni koji su čitali knjigu znaju da Vrana skriva puno tajni, a i njegov pravi identitet je jako zanimljiv, aliiiii… Nismo ovdje da spoilamo. Čitajte! Ili čekajte novu sezonu!
Imamo još jedno ime. Kreatorima je stvarno stalo da ova sezona bude što jača, vidi se da se trude, no tek smo na početku i nadamo se da će biti još puno ovakvih stvari. A i sad smo ovisni, definitivno hoćemo još ovakvih imena!