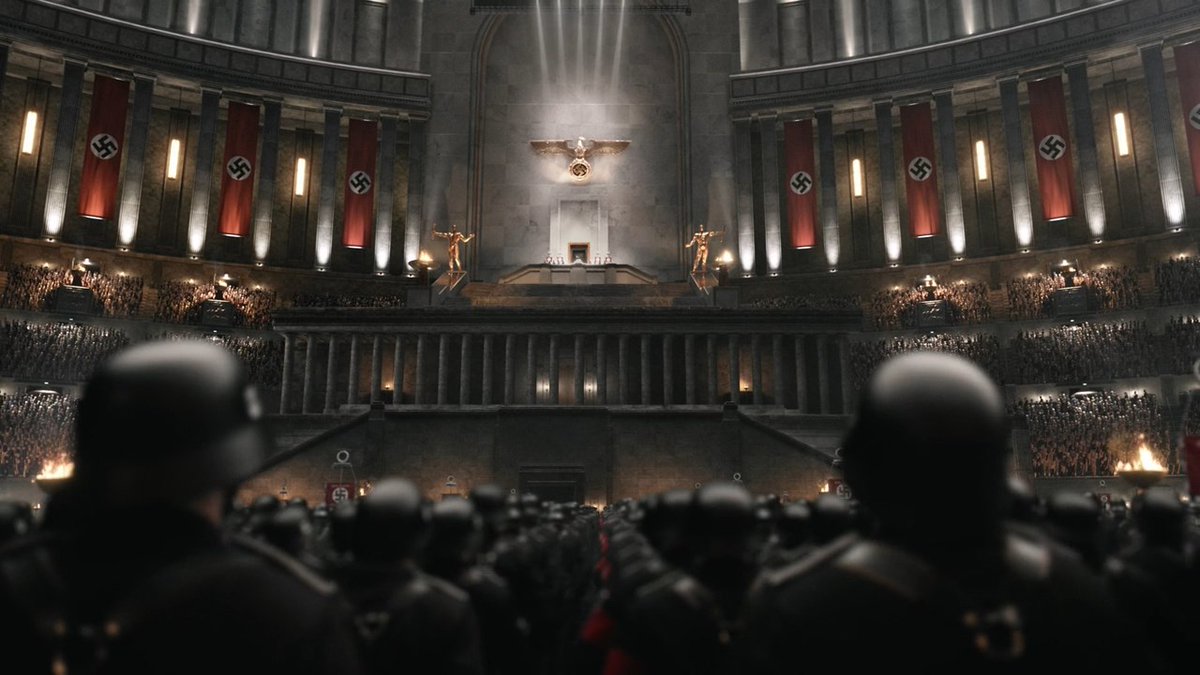 Američka borba protiv nacista će se nastaviti i u trećoj sezoni popularne Amazonove serije "The Man in the High Castle" koja je nastala prema istoimenom romanu Philipa K. Dicka iz 1962. godine. Radnja romana smještena je u alternativnu povijest u kojoj su sile Osovine pobijedile u II. svjetskom ratu. Suvremena Amerika podjeljena je u tri zone. Jednu kontrolira nacistička Njemača, drugu Japan, a treća je svojevrsna tampon zona između njih.
Distopijska drama je uz zeleno svijetlo za treću sezonu koja stiže ove godine dobila i novog showrunnera. Riječ je o Ericu Overmyeru koji je do sada bio izvršni producent druge Amazonove originalne serije – Bosch. Overmyer će tako preuzeti ulogu Franka Spotnitza koji je to mjesto napustio uslijed produkcije druge sezone. No da ne bi bilo zabune Spotnitz (The X-Files) kao idejni začetnik serije ostaje uključen u treću sezonu, te će biti u funkciji izvršnog producenta zajedno s Ridleyjem Scottom (The Martian), Davidom W. Zuckerom (The Good Wife), Richardom Heusom (Ugly Betty), Isom Dick Hackett (The Adjustment Bureau) i Danielom Percivalom (Banished).
Glavne uloge u seriji tumače Alexa Davalos (Mob City), Rupert Evans (American Pastoral), Luke Kleintank (Pretty Little Liars), DJ Qualls (Z Nation), Joel De La Fuente (Hemlock Grove), Brennan Brown (Focus), Bella Heathcote (The Neon Demon), Callum Keith Rennie (Longmire), Cary-Hiroyuki Tagawa (Revenge) i Rufus Sewell (Victoria).
Eric Overmyer je kao scenrist i producent između ostalog radio na projektima "St. Elsewhere," "The Days and Nights of Molly Dodd," "Homicide: Life on the Street," "Law & Order," "The Wire," "New Amsterdam" i "Treme," kojeg je i sutvorac s Davidom Simonom.