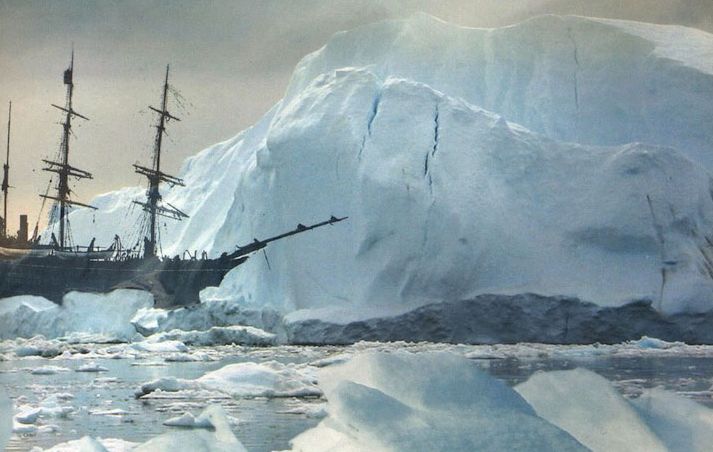 AMC je naručio antologijsku seriju temeljenu na romanu "The Terror" autora Dana Simmonsa. Naručeno je ukupno 10 jednosatnih epizoda, a premijera nas očekuje 2017. godine. Za scenarij je zadužen David Kajganich (The Invasion, Blood Creek, True Story, IT) koji će obnašati i funkciju showrunnera zajedno s Soo Hugh (The Killing, The Whispers).
Izvršni producenti serije su Ridley Scott i David W. Zucker (Scott Free), Alexandra Milchan i Scott Lambert (Emjag Productions) i Guymon Casady (Entertainment 360).
Radnja romana bazira se na zloj sudbini dva broda (HMS Erebus i HMS Terror) iz 19. stoljeća, zarobljenih u ledu na Artiku. Dok se grčevito bore za život protiv sve hladnijeg vremena i ledenjaka koji drobe korito broda, vukući ih polako sve dublje u more, napada ih i strašno natprirodno stvorenje, nezamislivih moći i veličine. Napada ih nasumično, nekad ostavljajući neprepoznatljiva, unakažena tijela a nekad ih odvodi u tamu leda.
Predložak kao i ekipa iza projekta gotovo obećavaju fantastičnu seriju. Ono što je malo zbunjujuće jest da se radi o antologiji. Kako će točno ići realizacija nije pojašnjeno, no očekujemo da će nam i to biti otkriveno s vremenom.