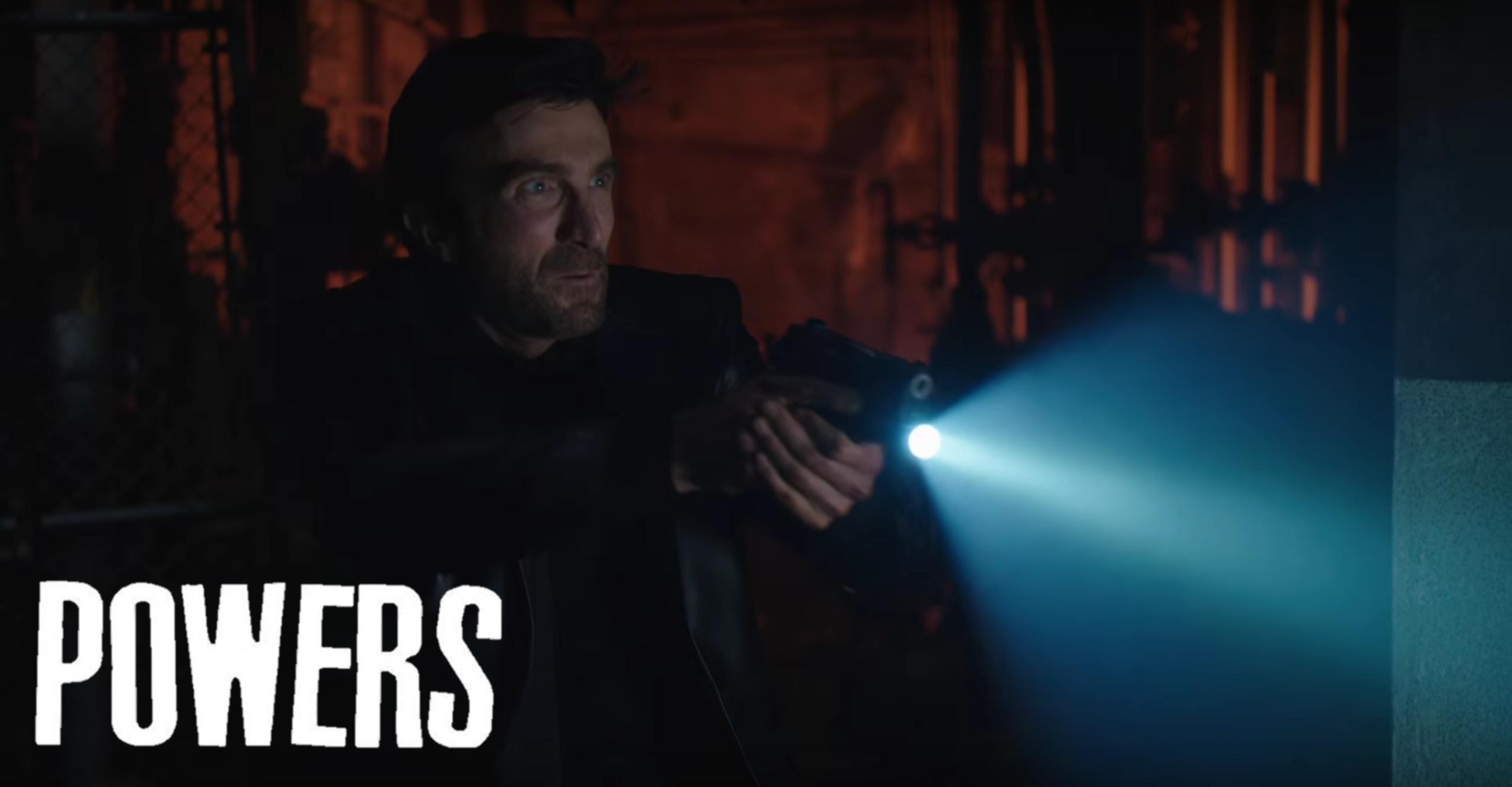 Da nas je prva sezona serije "Powers" oduševila i nije, iako je imala pristojan potencijal. Najveći problemi su bili relativno jeftina produkcija i značajno odstupanje od stripovskih korijena. Ideja je bila dobra, realizacija je podbacila, a Sharlto Copley u glavnoj ulozi jednostavno nije bio dovoljan da spasi cijelu stvar.
Ipak čini se da je ekipa (ili barem dio ekipe) iza serije naučila nešto iz svojih pogrešaka, jer promjene se vide već u prvom traileru druge sezone. Dapače, ističe se da će nova sezona biti u drastičnom raskoraku s prvom. Sony je konačno odlučio ubaciti i neku značajniju količinu novaca u igru. Postavljen je i novi voditelj serije Remi Aubuchon, koji je sa sobom doveo i nova lica, kako iza kamere, tako i ona ispred. Dodatak glumačkoj postavi su Tricia Helfer i Wil Wheaton. Da li je to dovoljno za značajniji odmak koji je najavljen, to još ne znamo, no trailer ipak pokazuje poboljšanje.
Nova sezona se bavi pitanjem tko je ubio Retro Girl (Michelle Forbes). Powers divizija ima u zadatak istražiti šokantno ubojstvo svijetski poznate superheroine i razotkriti sve misterije koji ga okružuju. Serija se na Playstation mrežu vraća 2016. godine.