I konačno smo dočekali prvi poster za petu sezonu fantastične SF serije The Expanse od koje nas dijeli manje od mjesec dana! Da li već odbrojavate dane poput nas? Puni trailer smo sva sreća već dobili u listopadu, nedavno su objavljene i dvije fotke, a sada je sletio i službeni poster koji izgleda jako dobro i samo pojačava hype.
Ako ste pogledali četvrtu sezonu tada ovdje nema spojlera, no ako niste, nemojte dalje čitati tekst i jednostavno samo čekirajte poster koji se nalazi ispod teksta. Dakle, Marco Inaros (Keon Alexander) je smislio vrlo opaki plan, a zadnja scena otkriva točno i koliko opaki. Marco gleda ucrtanu putanju hrpe skrivenih asteroida. Posljednja slika koju vidite je mnoštvo njih koji su usmjereni prema Zemlji. Nema spora, oni dolaze. A znate tko je upravo na Zemlji, ni manje ni više nego naš simpatični grubijan Amos Burton (Wes Chatham). I tu će se odmotati jedno veliko misteriozno klupko, dobar dio pozadinske priče o mehaničaru s Roci. Također, tu će se u priču uklopiti i novela The Churn. Showrunner serije Naren Shankar je u intervjuu za EW izjavio: "Ono što smo napravili tijekom serije jest da smo pronašli način da novele uklopimo u narativ, što nije napravljeno tako u romanima. To ćete dobiti. Mislim da će se to ljudima koji su pročitali tu novelu posebno svidjeti, ali mislim da će se fanovima općenito, čak i ljudima koji nikada nisu gledali seriju, jednostavno dopasti. To mi je zaista jedna od najdražih priča u ovoj sezoni." Da ne otkrijemo previše, jer smo čitali i novelu, ali i petu knjigu (Nemezine igre, Jamesa S. A. Coreyja) koja čini većinu radnje pete sezone, prva slika Amosa na Zemlji otprilike ocrtava što vas čeka, a čeka vas doista jedna luda vožnja. No Shankar je isto tako potvrdio da će kao i obično nova sezona malo zaći i u sfere iduće knjige, šeste po redu.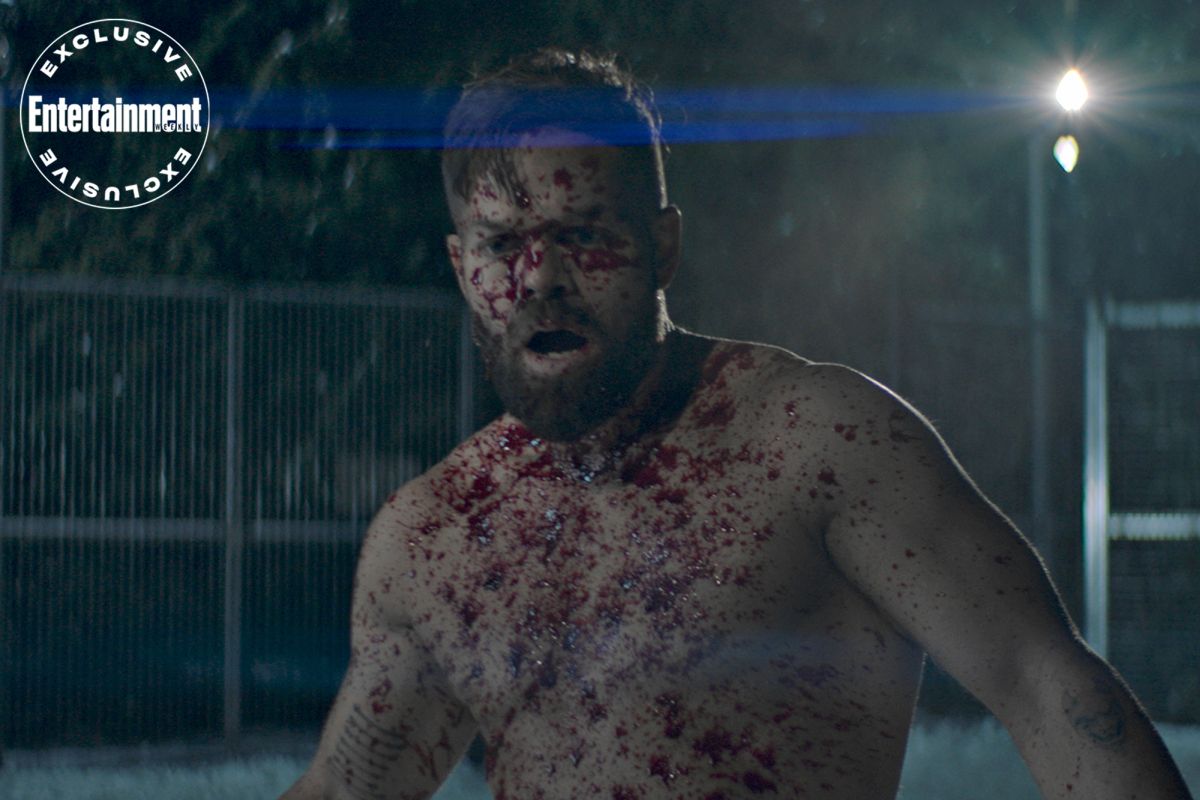 Glavna tema koja se proteže kroz novu sezonu su grijesi prošlosti. U jednoj ili drugoj mjeri, to je svaka pojedinačna linija priče, bilo da se Naomi suočava s činjenicom da je rodila sina s ovim vrlo karizmatičnim, a sada iznimno nasilnim vođom revolucionara. Bilo da se radi o Amosu koji se povezuje sa svojom prošlošću ili se vraća na Zemlju iz razloga u koje nismo sasvim sigurni. Bilo da je riječ o Holdenovoj prošlosti s oslobađanjem protomolekule. Bilo da je to prošla geopolitička povijest Pojasa i njegov odnos s unutarnjim planetima, što ćemo vidjeti kroz Avasaralu. To je zapravo ono o čemu govori sezona. Povezuje sve stvari koje smo učinili u svom životu s trenutkom sadašnjosti u kojoj se nalazimo. A ona nije bajna…
The Expanse se na Amazon Prime vraća 16. prosinca. Premijerno ćemo dobiti prve tri epizode od ukupno njih deset, a ostale će ići na tjednoj bazi. No to je možda i bolje, da ne prođemo kroz sve to prebrzo, i šta onda, čekati na šestu knjigu koja će uskoro izaći u prijevodu, ili čekati na novu sezonu koja neće tako skoro.
Novela The Churn (Bućkalica) je objavljena u alamanahu znanstavno fantastične književnosti Titan 3, i možete ga kupiti ovdje. Također, trenutno je u sklopu akcije web interliber na našem webshopu dostupan i akcijski paket od prvih pet knjiga serijala Prostranstvo na kojima je serija i bazirana, a naravno dostupni su i pojedinačni naslovi serijala.
Epizoda 5.01 – Exodus
Epizoda 5.02 – Churn
Epizoda 5.03 – Mother
Epizoda 5.04 – Guagamela
Epizoda 5.05 – Down and Out
Epizoda 5.06 – Tribes
Epizoda 5.07 – Oyedeng
Epizoda 5.08 – Hard Vacuum
Epizoda 5.09 – Winnipesaukee
Epizoda 5.10 – Nemesis Games
"Float to the top or sink to the bottom. Everything in the middle's a churn."