Produkcija je započela na prvoj britanskoj, televizijskoj adaptaciji romana The War of the Worlds (Rat svjetova) autora H.G. Wellsa. Riječ je o trodjelnoj BBC-jevoj seriji koja će radnjom biti smještena u vrijeme i mjesto iz spomenutog kultnog romana H. G. Wellsa, odnosno Englesku na kraju 19. stoljeća. Do sada smo isključivo imali prilike vidjeti adaptacije s radnjom smještenom u američki setting 'modernog' doba.
Snimanje je započelo u Liverpoolu, te je prigodno obilježeno i prvom fotografijom iz serije. Invazija vanzemaljaca na male ekrane se očekuje kasnije ove godine.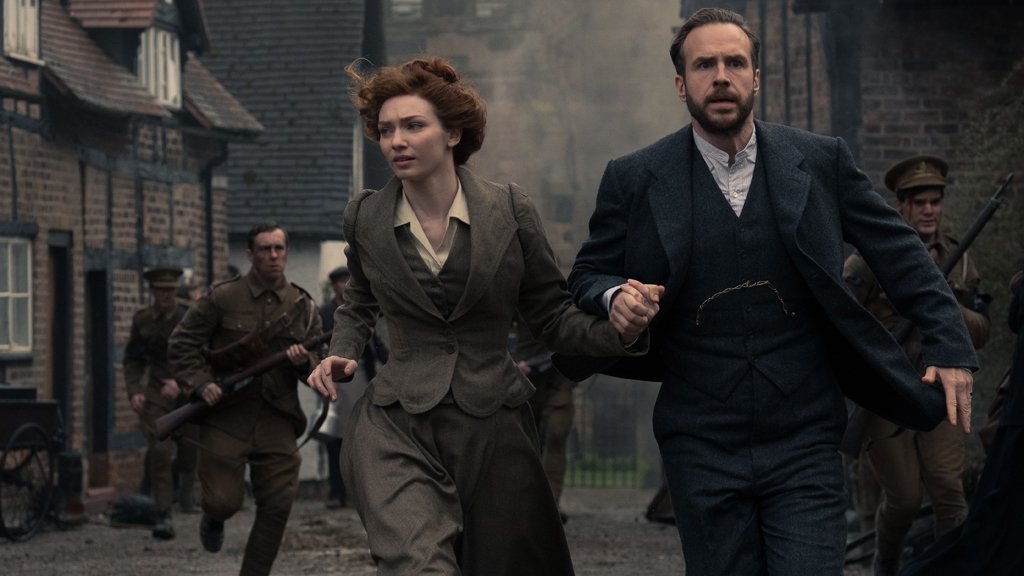 Redatelj serije je Craig Viveiros (And Then There Were None, Rillington Place), a scenarij potpisuje Peter Harness (Jonathan Strange & Mr Norrel). Glavne uloge tumače Eleanor Tomlinson (Poldark), Rafe Spall (The Big Short), Robert Carlyle (The Full Monty) i Rupert Graves (Sherlock). Izvršni producenti su Damien Timmer, Preethi Mavahalli, Peter Harness, Craig Viveiros za Mammoth Screen i Tommy Bulfin za BBC.
Radnja prati Georgea (Rafe Spall) i njegovu partnericu Amy (Eleanor Tomlinson) u njihovom nastojanju da započno svoj zajednički život. Rupert Graves tumači Fredericka, Georgeovog satrijeg brata, dok Robert Carlyle tumači Ogilvyja – astronoma i znanstvenika. Priča se bavi njihovim suočavanjem s neshvatljivim terorom vanzemaljske invazije, te očajničkom borbom za vlastite živote…
"Verzija Rata svjetova koju sam ja htio napraviti je vjerna tonu i duhu knjige, ali također priziva osjećaj modernog, te je iznenađujuća i gotovo šokantna… Nema ništa ugodnog i predvidljivog u Wellsovom romanu, i to sam htio dočarati u seriji…" – izjavio je Peter Harness.
Što vi mislite o nadolazećoj adaptaciji za The War Of The Worlds i ekipi koja stoji iza projekta?