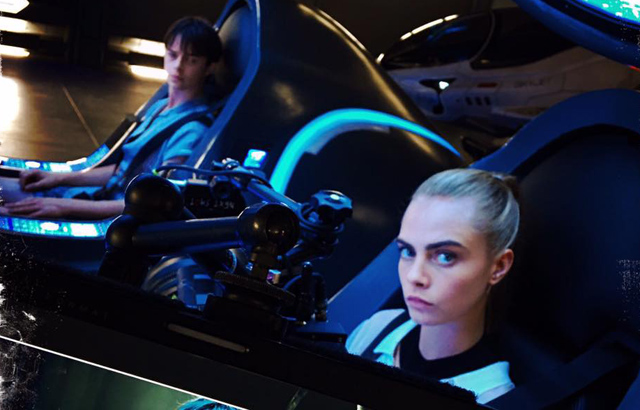 Luc Besson je jako darežljiv s fotkama sa seta njegovog filma "Valerian and the City of a Thousand Planets" pa smo one najzanimljivije odlučili staviti u galeriju i podjeliti s vama. Za one koji ne znaju ponovit ćemo da je riječ o adaptaciji popularnog strip serijala "Valerian and Laureline" autora Pierrea Christina i ilustratora Jean-Claudea Mézièresa.
Valerian i Laureline su specijalni operativci koji rade za vladu, a imaju zadatak održavanja reda u svemiru. Pod direktivom njihovog zapovjednika odlaze na misiju u intergalktički grad Alphu, konstantno šireću metropolu u kojoj živi preko tisuću različitih vrsta iz svih kutaka svemira. Žitelji grada teže zajedničkom cilju ujedinjena talenata, tehnologije i resursa za poboljšanje života. Na žalost ima i pojedinaca koji ne dijele ciljeve većine…
Glavne uloge tumače Cara Delevingne, Dane DeHaan, Clive Owen, Ethan Hawke, Rutger Hauer, John Goodman, Herbie Hancock i Rihanna.
Film u kina stiže 21. srpnja 2017. godine.