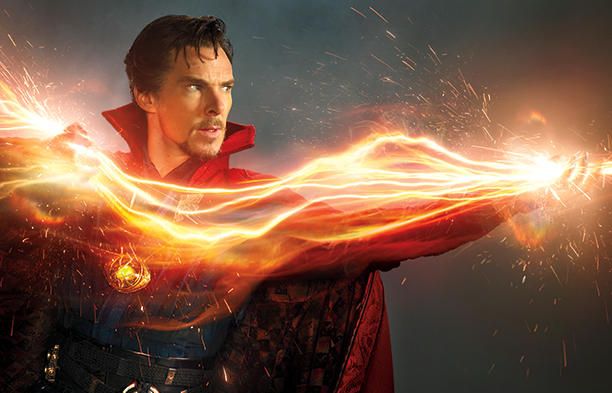 Danas smo počašćeni brojnim zanimljivostima, prvim službenim fotografijama, kao i koncept artovima iz Marvelovog filma "Doctor Strange". Entertainment Weekly nas je prvo obradovao s naslovnicom koja je pogađate predstavila koga drugoga nego titularnog junaka Benedicta Cumberbatcha kao Doctora Strangea. Nedugo nakon toga stigle su i nove fotke koje možete pogledati ispod teksta. Radnja filma se odvija oko egocentričnog neurokirurga koji gubi mogućnost uporabe svojih ruku te odlazi u potragu za mogućim lijekom na Himalaju. Tamo će upoznati figuru "The Ancient One" (Tilda Swinton) koja će mu omogućiti magične moći. Producent filma Kevin Feige obećao je svojevrsnu turu kroz multiverse i druge dimenzije, te sva čuda koja se tamo nalaze. Osim fantastičnih, čudesnih bića, najavio je i ona strašna zbog kojih čarobnjaci poput The Ancient Onea i Doctora Strangea i postoje, da bi zaštitili čovječanstvo od njih.
Najzanimljivija stvar je možda upravo objava da će Mads Mikkelsen (Hannibal) tumačiti glavnog zlikovca u filmu. Riječ je o čarabnjaku koji će se odvojiti u vlastitu sektu, te koji vjeruje da The Ancient One samo štiti vlastitu bazu moći i da bi svijet bio bolje mjesto ukoliko bi unutra pustili i ona druga 'strašnija' bića.
Režiju filma potpisuje Scott Derrickson (Sinister, The Exorcism of Emily Rose), a scenarij Jon Spaihts (Prometheus) i C. Robert Cargill (Sinister). Ostale bitnije uloge tumače Chiwetel Ejiofor (The Martian), Rachel McAdams (Red Eye), Michael Stuhlbarg i Scott Adkins. Film u kina stiže 04. studenog 2016. godine.