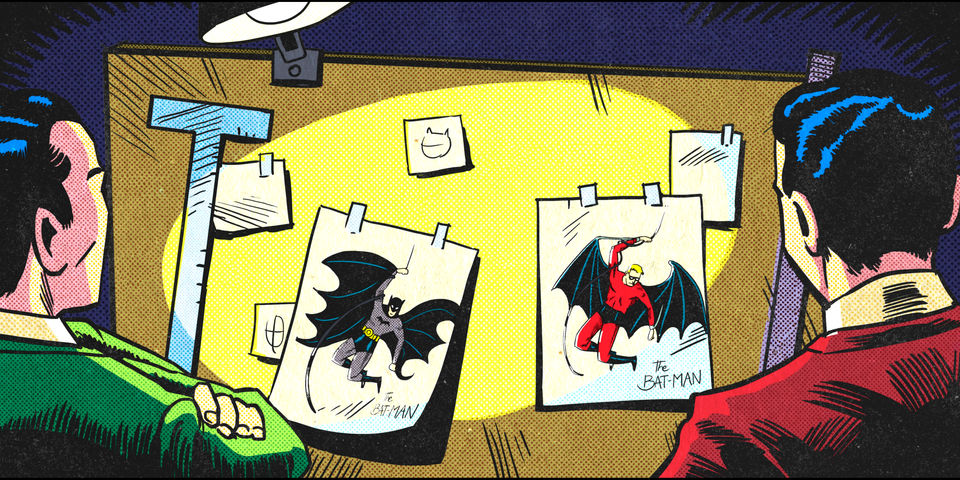 "The most mysterious man in Gotham City wasn't in a mask and cape."
Lik Batmana je prisutan još od 1939. godine i gotovo je nemoguće da niste čuli za njega ili ga pratili kroz strip, serije ili filmove. S obzirom na tih 78 godina postojanja i prilične zastupljenosti na tržištu vrlo su dobre šanse da znate i tko je Bob Kane kojem se pripisuje stvaranje tog kultnog junaka. No Bob Kane nije jedini koji zaslužuje kredit za danas univerzalno prepoznatljivog mračnog viteza, on čini samo pola te priče.
Bill Finger kao sutvorac Batmana i njegove mitologije čini drugu polovicu priče. On je priznanje za taj doprinos dobio tek dobrano nakon smrti. Zanima li vas ta strana priče, te želite saznati više o tome onda je novi dokumentarac "Batman & Bill" upravo ono što je doktor propisao. Riječ je o neispričanoj priči o Fingerovom doprinosu Batmanu, i svemiru DC Comicsa.
Izvršni producenti i režiseri dokumentarca su Don Argott (The Art of the Steal, The Atomic States of America, As the Palaces Burn, Slow Learners) i Sheena M. Joyce (The Atomic States of America, Slow Learners), a intervjui koje ćete imati prilike vidjeti su napravljeni s Marcom Tylerom Noblemanom, Michaelom Uslanom, Athenom Finger i Alethiom Mariottom. Batman & Bill na Hulu stiže već 06. svibnja, a u međuvremenu pogledajte trailer.