Netflix je dao zeleno svijetlo za drugu sezonu animirane antologijske serije Love, Death and Robots. Za one koji nisu pogledali prvu sezonu ponovit ćemo kako je riječ o seriji za odrasle koja se bavi šarolikom lepezom priča od znanstvene fantastike i fantazije do horora i komedije, i dolazi u različitim tehnikama animacije. Prva sezona se sastojala od ukupno 18 mini epizoda, od kojih je svaka bila samostalna priča s različitim redateljem, scenaristom i studijem iza nje. Tvorci i izvršni producenti serije su Joshua Donen, David Fincher, Jennifer Miller i Tim Miller.
Estetika gotovo svake epizode prve sezone je iznimna, bilo da se radi o SF-u, hororu, steampunku, ili uvrnutoj realnosti. Love, Death and Robots je serija koja će vam ponuditi simpatičnu ali i hororom podcrtanu SF priču o robotima koji razgledavaju apokaliptičan grad u kojemu vladaju mačke ili pak priču gdje jogurt (da, točno ste pročitali) vlada svijetom, ili pak priču gdje mladi par pronalazi izgubljenu civilizaciju u svom zamrzivaču… Ima tu svega, površno ispričanih i ne previše interesantnih priča, ima i onih fantastičnih te pri tome otkačenih priča koje ne bi trebalo propustiti, ali i onih koje su samo dobre, s prolaznom ocjenom i koje samo pupunjavaju svoj slot… Ako već niste pogledali prvu sezonu, sigurni smo da ćete pronaći nekoliko favorita koji će vam sjesti barem jako dobro, ako ne i odlično.
Zanimljivo je kako se ideja za ovaj projekt pojavila još 2008. i tada je zamišljena kao nešto drugo. Miller i Fincher su trebali raditi na omnibusu Heavy Metala za nove generacije (remakea kultnog filma nastalog prema istoimenom časopisu), ali studiji to nisu prepoznali čak ni uz Fincherovo ime. Netflix im je u konačnici dao šansu, ali projekt je u toj fazi već postao nešto drugo. Zanimljivo je i to da od 18 epizoda prve sezone čak 16 je bazirano na postojećim kratkim pričama. Upravo je to ideja preuzeta od koncepta koji je imao Heavy Metal. Svaka priča egzistira sama za sebe, ali ih povezuju ideje ljubavi, smrti i robota. To su ujedno bila i jedina pravila. Kao što je Miller svojedobno rekao, nije bilo kriterija kako će tko ispričati svoju priču, a osnovni cilj je bio da nema ciljeva.
Jennifer Yuh Nelson (Kung Fu Panda 2, Kung Fu Panda 3) se pridružila ekipi u ulozi redateljice koja će nadzirati sve filmove druge sezone. Drugi detalji vezani uz drugu sezonu još nisu otkriveni.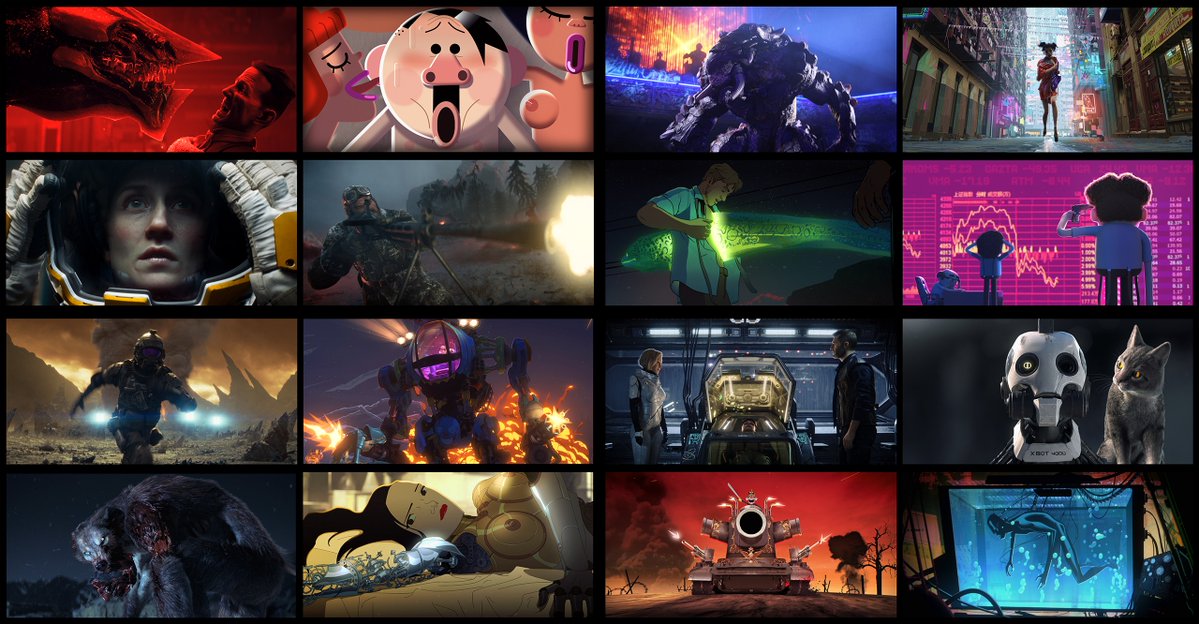 "Love, Death and Robots" will be back! Jennifer Yuh Nelson has joined as supervising director for Volume 2 and will oversee all episodes pic.twitter.com/8OVStMbpeP

— See What's Next (@seewhatsnext) June 10, 2019