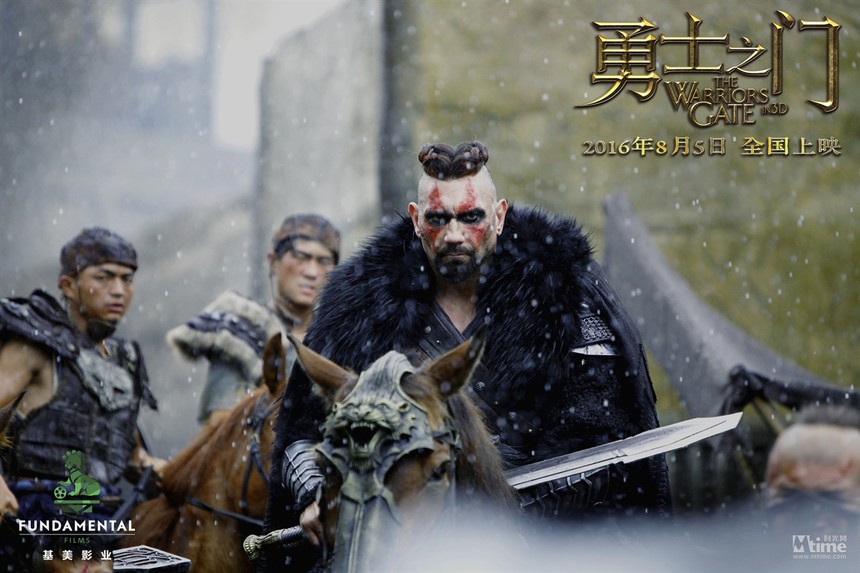 "Warrior's Gate" radnjom jako podsjeća na film Posljednji zvjezdani borac, kada bi bio zamišljen kao epski kineski fantasy. Tinejdžer se magično transportira u Kinu gdje će odgonetnuti kako svoje gejmerske vještine može iskoristiti da postane kung fu borac.
Riječ je o kinesko-francuskoj produkciji, između EuropaCorpa i Fundamental Filma koji su također radili i na filmu "Valerian and the City of a Thousand Planets". Doduše za potonjeg su svi čuli, ako nigdje drugdje onda na nedavno održanom Comic-Conu u San Diegu, ali za Warrior's Gate smo i sami saznali tek danas i iz nekog razloga se o njemu jako malo priča.
Film je napisao Luc Besson s njegovim dugogodišnjim suradnikom Robertom Markom Kamenom (Taken, The Fifth Element), a režiju potpisuje Matthias Hoene (Cockneys' Vs. Zombies). Glavne uloge tumače Dave Bautista, Sienna Guillory, Uriah Shelton, Mark Chao i Ni Ni.
Datum izlaska filma još uvijek nije poznat.