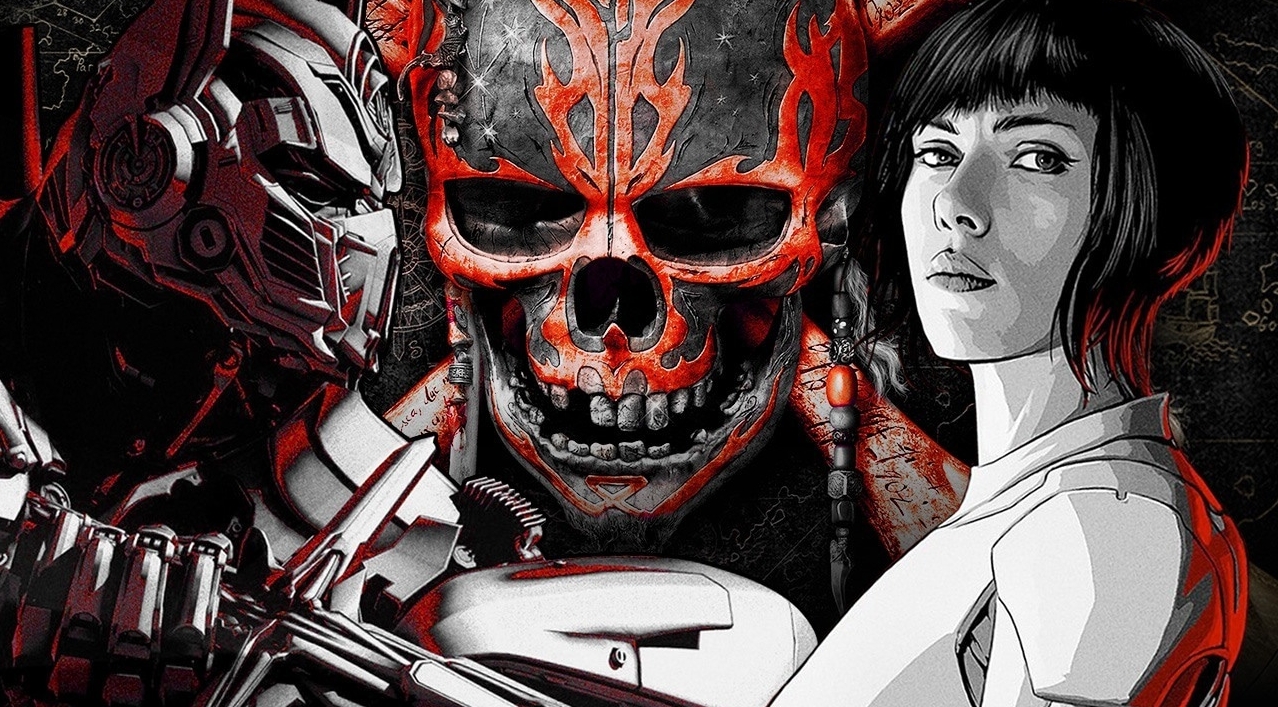 Super Bowl nedjelja je mnogo više od američkog nogometa, to je spektakl, koji osim što predstavlja veliki sportski događaj dostavlja i nezaboravne tv reklame, spotove za blockbustere i serije. Tako ni ovogodišnji Super Bowl 51 nije bio izuzetak. Značajan prostor među skupim reklamama uzimaju sasvim očekivano filmski traileri, među kojima su i ovaj puta bili jedni od najočekivanijih ovogodišnjih naslova. S obzirom da je promidžba u obliku televizijskog sadržaja, traileri su ograničeni na pola minute, pa su ubrzo nakon pojavljivanja na TV-u neki dobili i svoje produžene verzije na internetu. Ponuda je šarolika, a mi smo naravno izdvojili sve najvažnije žanrovske naslove, uživajte…
Pirates of the Caribbean: Dead Men Tell No Tales
Radnja filma prati Jacka Sparrowa u nastojanju da pobjegne zastrašujućem Kapetanu Salazaru, koji nakon bijega iz Vražjeg trokuta kani pobiti sve gusare na svjetskim morima. Kako bi se spasio Sparrow mora pronaći Posejdonov trident, legendarni artefakt koji svojem vlasniku daje kontrolu nad morima.
Guardians of the Galaxy: Vol. 2
Prije nego je izašao novi Star Wars, "Guardians of the Galaxy" je bio najbolja space opera u posljednjih nekoliko godina. Nastavak filma ponovo okuplja zvjezdanu ekipu Star-Lorda (Chris Pratt), Gamore (Zoe Saldana), Draxa (Dave Bautista), Rocketa (Bradley Cooper) i Baby Groota (Vin Diesel) koji se bore protiv nove prijetnje, i tragaju za ocem Petera Quilla.
Logan
Logan i profesor Charles Xavier se moraju pomiriti s nestankom X-Mena, korporacijskim vođom Nathanielom Essexom koji vodi svijet u propast, Loganovim gubitkom moći samoregeneracije i Xavierovim Alzheimerom. Umoran Logan brine se za bolesnog Profesora X skrivajući se na meksičkoj granici. No, Loganovi pokušaji da se sakrije od svijeta i svoje ostavštine padaju u vodu kad se pojavljuje mlada Laura Kinney (a.k.a. X-23).
Ghost in the Shell
Radnja prati jedinstvenog ljudskog kiborg hibrida, bojnicu koja predvodi Sekciju 9, elitnu jedinicu za specijalne operacije. Posvećena zaustavljanju najopasnijih kriminalaca i ekstremista Sekcija 9 je suočena s neprijateljem kojem je jedini cilj izbrisati sva napredovanja u kiber tehnologiji.
Life
Priča filma prati šesteročlanu posadu na međunarodnoj svemirskoj postaji koja se nalazi na rubu jednog od najvažnijih otkrića u povijesti civilizacije: prvog dokaza života na Marsu. Kako posada polagano započinje svoje istraživanje, njihove metode dovode do neželjenih posljedica, a novi oblik života pokazuje se puno inteligentnijim nego što je to itko mogao očekivati…
Transformers: The Last Knight
Ljudi i Transformeri su u ratu. Ključ spašavanja budućnosti leži zakopan među tajnama prošlosti, u skrivenoj povijesti Transformera na Zemlji. Spašavanje našeg svijeta past će na ramena neočekivanog saveza između Cadea Yeagera (Mark Wahlberg), Bumblebeea, engleskog lorda (Anthony Hopkins) i oxfordskog profesora (Laura Haddock). Oni koji su lovljeni će postati heroji. Heroji će postati zlikovci. Samo jedan svijet će preživjeti.
A Cure for Wellness
Mladi ambiciozni direktor, poslan je u idilični "wellness centar" u Švicarske Alpe. Ubrzo počinje sumnjati da "čudesan spa" nije onakav kakav se čini. Kada počne otkrivati njegove mračne tajne, saznaje da mu je dijagnosticirana "bolest" od koje boluju svi u spa centru te su tu iz razloga što traže lijek za nju.
Stranger Things
Kao šećer na kraju izdvojili smo i prvi teaser za drugu sezonu Netflixove možda i najičekivanije ovogodišnje serije. O njoj se jednostavno ne prestaje pričati od kada je ugledala svjetlo dana. Iako kratki teaser ne otkriva puno i sve više manje ostaje pod velom tajne, ipak je jasno kako nas ponovno čeka nešto spektakularno. Premijera druge sezone zakazana je više nego prigodno za Noć vještica.