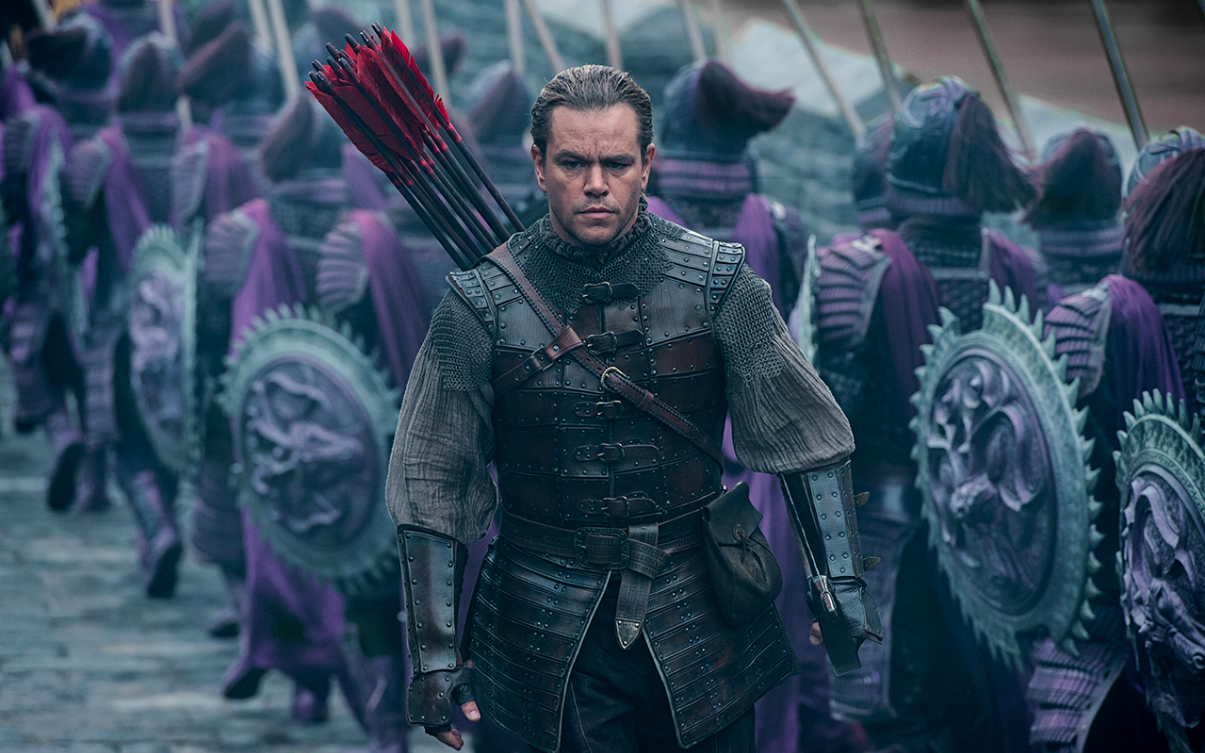 Nakon dugotrajnog razvojnog procesa konačno smo dobili prvi trailer za "The Great Wall". Originalna ideja za film potekla je od Thomasa Tulla, direktora Legendary Picturesa i Maxa Brooksa, autora knjige World War Z. Riječ je o priči zašto je uopće Veliki zid sagrađen: da bi nešto nadnaravno ostalo na drugoj strani. Inicijalno je na projektu radio redatelj Edward Zwick koji je za glavne uloge uzeo Henrya Cavilla i Benjamina Walkera. No zbog financijskih, ali i vremenskih poteškoća redatelj je napustio projekt i studio je morao krenuti ispočetka.
Zatim je redateljsku palicu preuzeo Zhang Yimou (House of Flying Daggers) koji je glavnu ulogu dodijelio Mattu Damonu. Film je postao najskupljim projektom snimanim u Kini s budžetom od 135 milijuna dolara.
Radnja filma zbiva se prije tisuću godina. U svojoj srži to je povijesni i akcijski film. Fantastični element ima također veliku ulogu zbog čudovišta. No ono što ovaj film čini posebnim je što su to drevna kineska čudovišta. Iako je The Great Wall i fantasy film, on je sniman vrlo realistično, s osjećajem kao da su se ti događaji zaista i odigrali. Osim samih čudovišta ostali aspekti filma su podprijeti ili sa znanstvenog ili povijesnog stajališta.
Glumačku ekipu filma osim već spomenutog Matta Damona čine Pedro Pascal (Game of Thrones), Willem Dafoe (Platoon), Andy Lau (The Departed), pop ikona Luhan i Jing Tian (Kong: Skull Island).
Film u kina stiže 17. veljače 2017. godine.