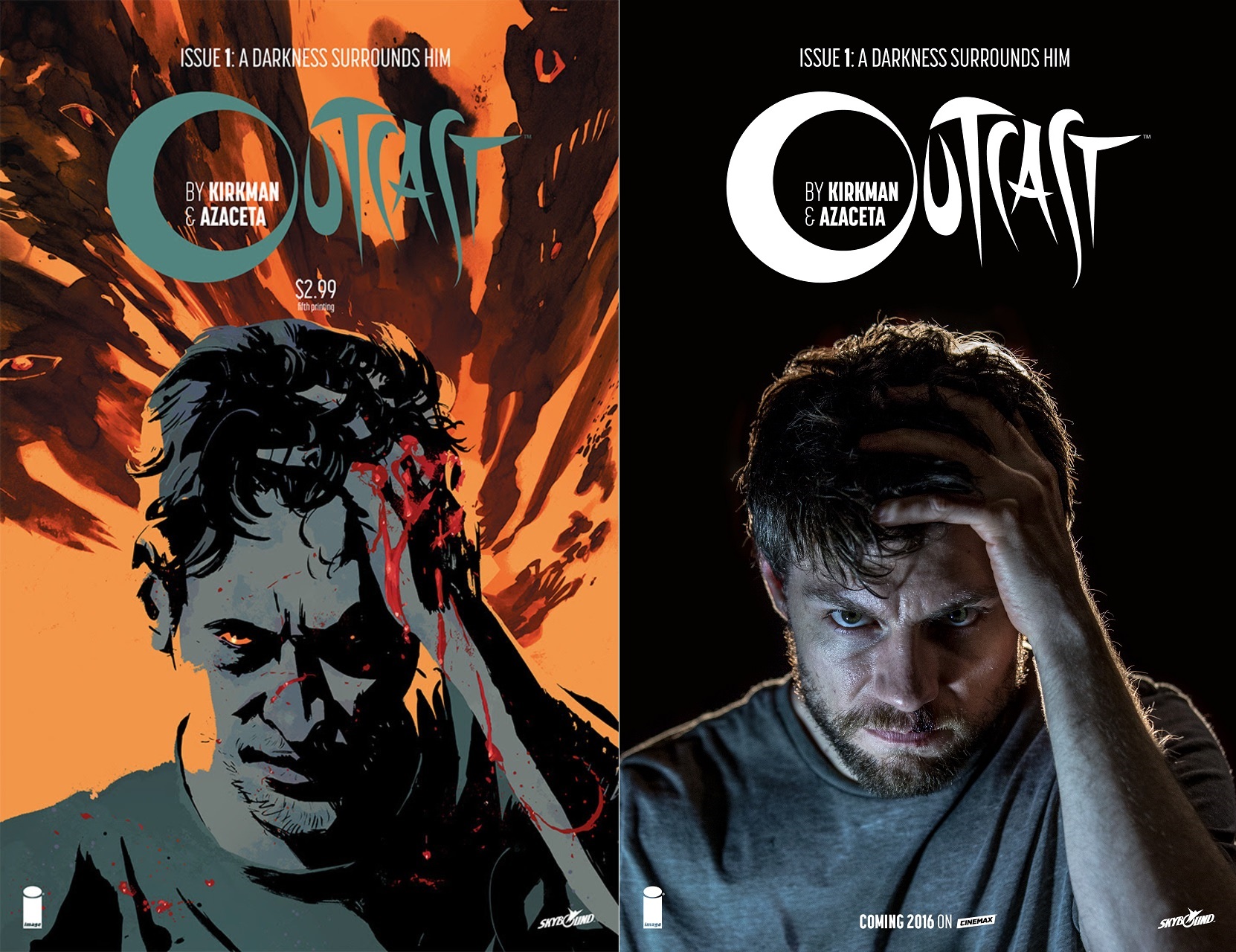 Richard Kirkman uspjeh je ostvario stvaranjem i pisanjem stripa "The Walking Dead", fantastične dramske priče o preživjelima za vrijeme neobjašnjene zombie apokalipse. Naravno da je svjetski poznat postao tek kada je FOX napravio istoimenu seriju, po nekima znatno inferiorniji uradak od originala, ali kvaliteta je nebitna kada je u pitanju toliko popularna serija da o njoj nema apsolutno nikakvog smisla previše pričati.
Na sreću svih njegovih stripovskih fanova, Kirkman je nastavio pisati svoj magnum opus, ali je isto tako uz njega radio i na nekim drugim projektima od kojih je vjerojatno najpopularniji "Outcast", priča o čovjeku koji je od malena okružen demonima i demonskim opsjedanjima. Naravno da se Kirkman ne prepušta klišejima i stoput viđenim stvarima, kao što to nije radio i ranije, tako da je rezultat bizarna, jeziva i drugačija priča od onog na što smo navikli. I relativno kratko nakon početka (strip je počeo izlaziti sredinom 2014. godine), FOX je odlučio adaptirati i to.
Prvi trailer nije bio loš, ali isto tako nije bio baš previše upečatljiv, barem kada se paralele vuku sa stripom koji je crtan na način koji samo pojačava jezivost radnje. Naravno, nije pravedno suditi cijelu seriju samo po traileru, a to potvrđuje prva scena iz prve epizode serije koju je objavio FOX. Ta kratka scena pršti jezivom atmosferom koja definitivno odgovara stripu. Očito je puno truda uloženo u ovaj rad i ako cijela serija bude bila u ovom štihu mogli bismo dobiti jednu stvarno kvalitetnu horor seriju, nešto što je zapravo dosta rijetko u ovo vrijeme.
Svakako bacite oko na minutu i po' čiste 'odvratnoće' nakon kojih sigurno nećete biti ravnodušni.
Watch now the first scene from Outcast, the new show from The Walking Dead creator Robert Kirkman. Coming on FOX in 2016.

Posted by Outcast on Thursday, October 15, 2015