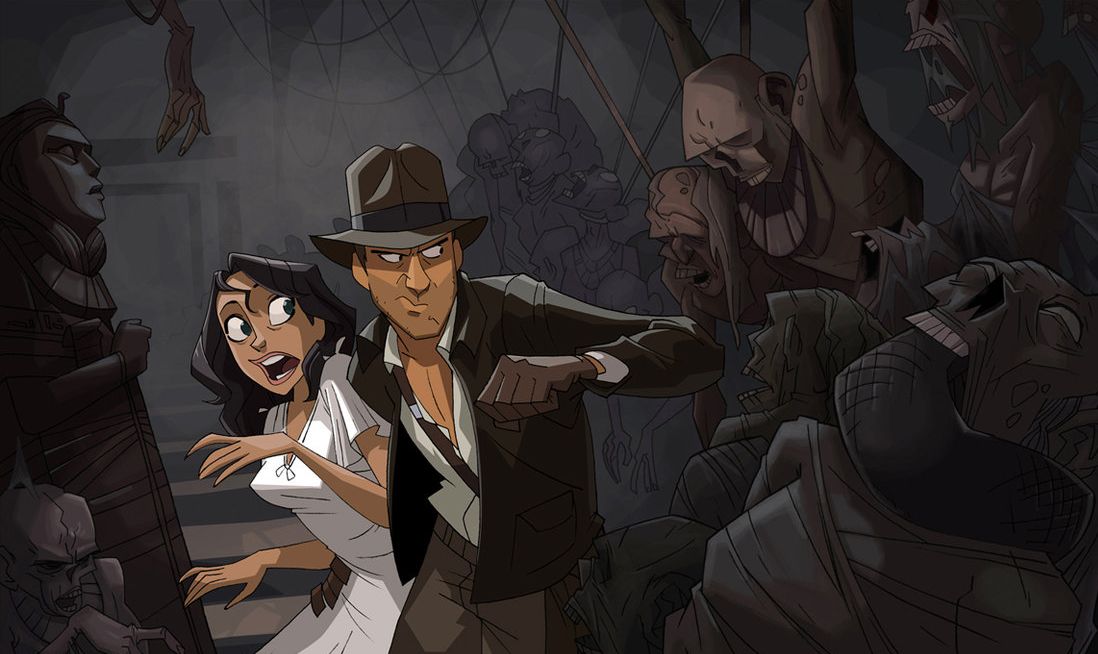 Uzbuđenje, trnci, avantura – sve je tu! Možda vam je već zapeo za oko kada su objavljene prve fotografije, a sada je konačno pred vama kompletirani kratki animirani film "The Adventures of Indiana Jones". Točnije rečeno to bi zapravo trebala biti uvodna špica kao svojevrsna najava za možebitni animirani serijal. Autor koji se nada da bi ovo moglo biti nešto više od fanovskog projekta je umjetnik i animator Patrick Schoenmaker. Na kratkom filmu/uvodnoj špici je radio pet godina te je izjavio da mu je bilo poprilično teško replicirati Harrison Forda kao Indyja. Animacija je više nego impresivna i mi bi zaista voljeli da se želja autora ispuni i da dobije mogućnost razrade animirane serije s njegovim prekrasnim vizualima.
Osim ideje, dizajna i animacije Patrick Schoenmaker je također zaslužan za scenarij i režiju filma, dok glazbu potpisuju Alexander Reumers i Jorrit Kleijnen. Film se sastoji 1,875 frejmova kroz 75 sekundi, za što je bilo potrebno 1,200 crteža.
"Nastojao sam uhvatiti esenciju Indiane Jonesa, kako stilom tako i pričom, u nastojanju da gledatelja ostavim u želji za još materijala," izjavio je Schoenmaker za NY Daily News.
Ukoliko vas zanima nešto više o tome kako je točno ta ideja zaživjela, te kako izgledaju brojni koncept artovi tada produžite na službenu stranicu autora i uživajte u istraživanju.