Još je samo mjesec dana ostalo do 5. FantaSTikona – prve i jedine konvencije na temu fantastike, društvenih igara i znanstvene fantastike u Splitu i široj okolici – koji će se održati od 15.-17. ožujka 2019. na splitskom FESB-u.
Podteme ovogodišnjeg izdanja FantaSTikona su Rusija i Istraživanje svemira. No, kao i uvijek, na konvenciji vas očekuje preko 100 sati programa, pa tako i mnogi sadržaji koji nisu vezani uz podteme.
Udruga za fantastiku, igre i znanstvenu fantastiku F&ST u petom izdanju FantaSTikona predstavlja izvrsni program koji će zasigurno privući još više posjetitelja nego prethodnih godina stavljajući naglasak na lokalne autore i razvoj lokalne scene, ali i pružiti posjetiteljima "okus" međunarodnog stvaralaštva.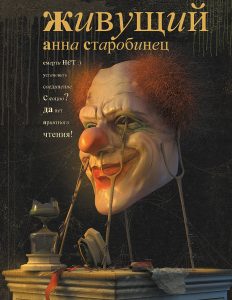 Na njihov se poziv odazvala Anna Starobinec, ruska novinarka, scenaristica i spisateljica nagrađena nagradom Best Author u kategoriji Hall of Fame European Science Fiction Societya 2018. godine. Najveće ime moderne ruske SF i fantasy scene, kraljica ruskog horora s djelima prevedenim na desetak svjetskih jezika nagrađena je nizom nagrada, kako za djela za odrasle, tako i za djela za djecu. Izdvajamo Utopiales European Prize za distopiju "The Living" (roman će na hrvatskom jeziku objaviti Hangar 7 te će njegovo predstavljanje biti održano u sklopu konvencije), National Bestseeler Prize u Rusiji u kategoriji "The Start" za zbirku priča "Icarus Gland" i Observer and Telegraph Book of The Year za roman za djecu "Catlantis".
Korčulanin Ante Radonić, dugogodišnji voditelj planetarija s astronautikom Tehničkog muzeja Zagreb, jedan je od najvećih popularizatora astronomije i astronautike u Hrvatskoj, također se nalazi među počasnim gostima petog FantaSTikona, a održat će zanimljiva predavanja o povijesti istraživanja i aktualnom stanju u istraživanju svemira.
Počasni gost pete konvencije FantaSTikon je i Esad Ribić, hrvatski crtač i ilustrator koji preko 20 godina crta za Marvel i Vertigo. Thor, Loki, Wolverine, X-men, Avengers… preko 180 radova za Marvel referenca su kakvu bi poželjeli i mnogi američki crtači.
Kontinuitet rada s hrvatskim cosplayerima FantaSTikon ove godine predstavlja ugošćavanjem počasne gošće Tajane Štasni. Velika dama hrvatskog, pa i balkanskog cosplaya, uzor je bila mnogim cosplayerima novije generacije. Njene bi radove mnogi i danas rado uvrstili u svoju kolekciju, što ćete moći i na narednom FantaSTikonu.
Kako nam najavljuje Udruga za fantastiku, igre i znanstvenu fantastiku F&ST, stay tuned. As if we haven't already booked our tickets…
Osim predavanja, demonstracija, izlaganja i radionica koje će pokrivati vrlo širok spektar tema, konvencija će održati i popularno nagradno natjecanje u cosplayu kao i veliki nagradni Geek Trivia Quiz. Da bi sve zaokružili svojim posjetiteljima će i ove godine ponuditi trodnevnu igraonicu modernih i klasičnih društvenih igara s preko stotinu naslova.
Više o 5. FantaSTikonu možete saznati na službenim stranicama.