Empire je upravo otkrio svoje dvije ekskluzivne naslovnice na temu "Star Wars: The Force Awakens". Više nego prigodno jedna prikazuje aktere tamne strane iliti glavne zlikovce Kylo Rena (Adam Driver), Kapetana Phasmu (Gwendoline Christie) i Generala Huxa (Domhnall Gleeson). Naslovnica sadrži i prikladan citat iz filma:
There has been an awakening. Have you felt it? The dark side, and the light.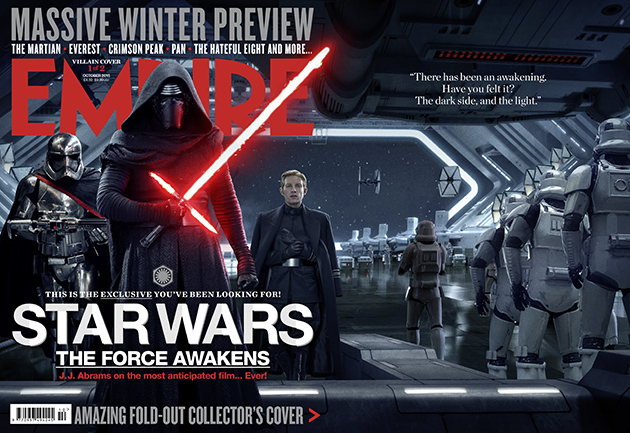 Druga varijanta naslovnice prikazuje nove heroje Star Wars svemira Finna (John Boyega), Rey (Daisy Ridley) i Poea Damerona (Oscar Isaac). I ona nosi prikladni citat:
The Force is strong in my family. My father has it. I have it. My sister has it. You have that power, too.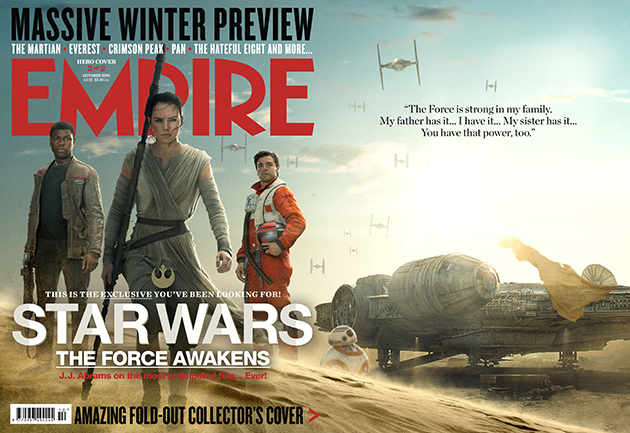 Listopadski broj časopisa Empire kojeg će krasiti ove famozne naslovnice biti će dostupan od 27. kolovoza i kako to obično biva već je najavljeno da će u međuvremenu iskočiti još neka količina ekskluzivnih Star Wars fotografija koje ćemo prenijeti čim budu otkrivene.