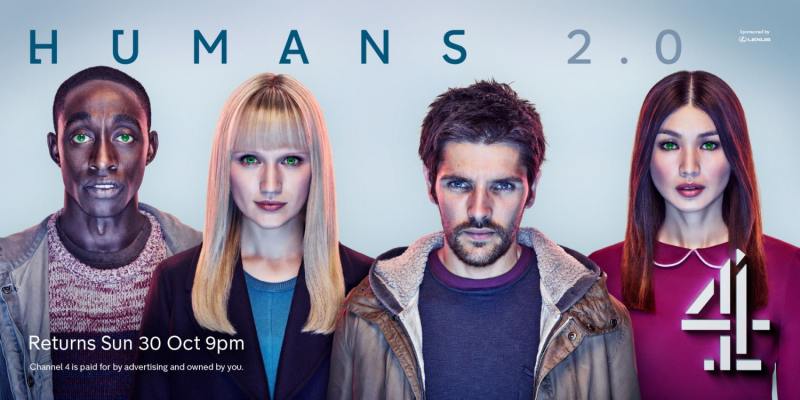 Druga sezona sf serije "Humans" se na male ekrane vraća 30. listopada. Mi smo bili prilično zadovoljni prvom sezonom, iako ona ima svojih mana. No nemojte da vas to odvrati od serije, jer mane od kojih pati nisu nešto pretjerano bitne. Riječ je o adaptaciji vrlo hvaljene švedske serije "Real Humans" (Äkta människor) te je nastala u koprodukciji između AMC-a i Channela 4.
Prvi trailer druge sezone otkriva još mračniji ton serije, s uznemirujućim prikazima, dubljim promišljanjem nad time što to znači biti čovjekom, te pristojnom količinom sf akcije dok se procijep između čovjeka i 'mašine' još više produbljuje. Finalni dialog između pobunjenog sinta Niske najbolje govori što to možemo očekivati: "Ovo neće završiti na način koji želiš."
I da, dobro ste vidjeli, stiže nam novo lice, ni više ni manje nego Carrie-Anne Moss (The Matrix) koja će tumačiti doktoricu Athenu Morrow.