Entertainment Weekly je objavio listu 26 nadolazećih serija koje su obavezne za gledanje ovog ljeta i usput je o njima otkrio neke ekskluzivne detalje. Mi se u našem članku nećemo baviti svim tim serijama, nećemo se čak baviti ni sa svim žanrovskim serijama, ali hoćemo s onim Marvelovim, pa krenimo.
Što se tiče vrlo iščekivane serije Loki za nju smo dobili i ekskluzivnu fotku kao i nešto friških detalja. Fotka između ostalog otkriva pogled na Lokija (Tom Hiddleston) koji se kako se čini nalazi pod skrbništvom organizacije TVA-a (Time Variant Authority) i radi toga ne izgleda zadovoljan. Lokijev glavni scenarist Michael Waldron govorio je o ulozi koju će TVA igrati u seriji. "Moj pitch za seriju je bio neka vrsta velike, otkačene, zabavna avanture. TVA je potpuno novi svijet [s] novom postavom likova, i upravo je to najuzbudljivije u seriji: izgradnja novog kuta Marvelovog kinematografskog svemira."
Loki priča priču o Time Variant Authority, birokratskoj organizaciji čiji je zadatak osigurati da protok vremena teče sigurno i ispravno. Zbog toga će naravno i uhititi Lokija koji je napravo kaos u vremenskoj liniji kada je odlučio pobjeći s Tesseractom. Trebat će njegovu pomoć kako s tim da popravi sve što je pritom promjenio u vremenskoj liniji, ali trebat će pomoć i u hvatanju još veće prijetnje…
Glavne uloge uz Toma Hiddlestona tumače Sophia Di Martino (Yesterday, Flowers, Into the Badlands), Owen Wilson (The Royal Tenenbaums), Gugu Mbatha-Raw (Black Mirror: San Junipero), Cailey Fleming (The Walking Dead), Richard E. Grant (Can You Ever Forgive Me?), Sasha Lane (American Honey) i Wunmi Mosaku (Lovecraft Country) koja je također prisutna na ekskluzivno objavljenoj fotografiji. Prva epizoda serije Loki od ukupno šest na Disney Plus platformu stiže 11. lipnja.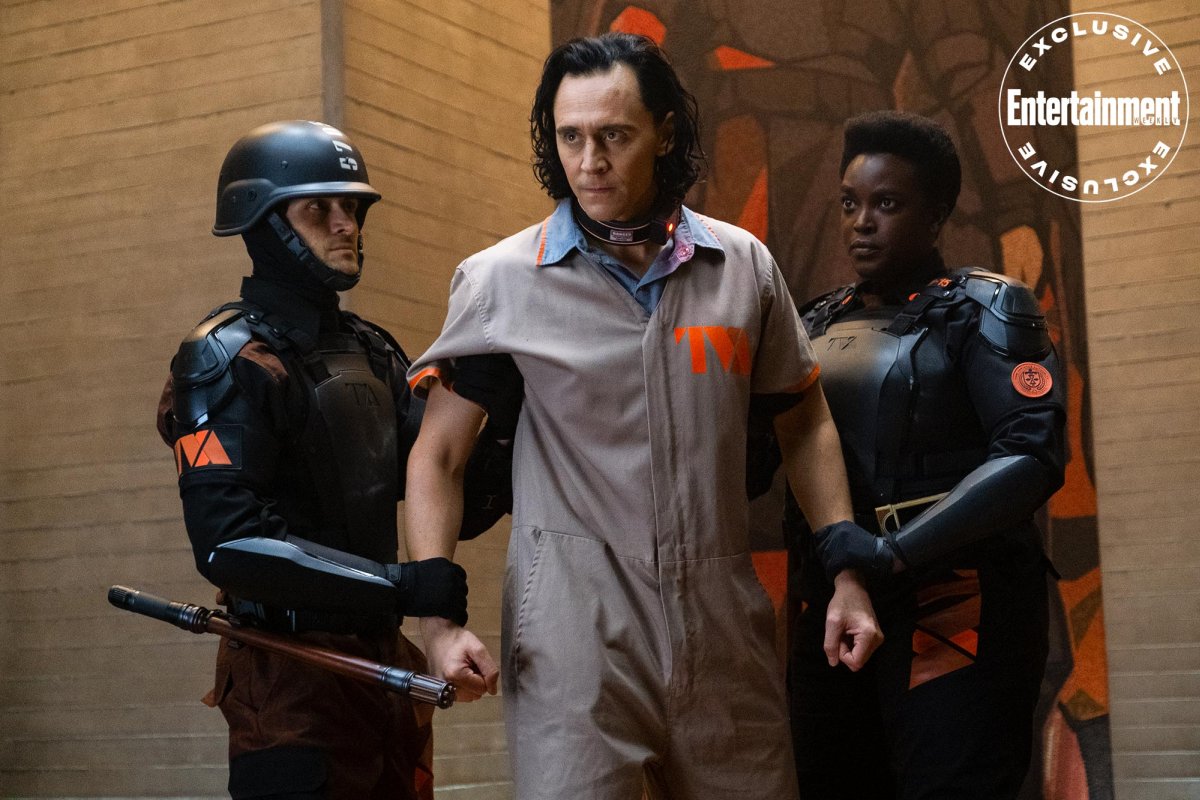 Tu je i Marvelova animirana serija What If…? koja je bazirana na stripu. Sada zahvaljujući EW-u znamo da je možemo očekivati u kolovozu. To će Marvelovim fanovima dati nešto za gledanje tijekom kasnijih ljetnih mjeseci. Animirana antologijska serija će iznova zamisliti/postaviti mnoštvo događaja iz Marvelovog kinematografskog svemira, uključujući što kada bi umjesto Stevea Rogersa, Peggy Carter zapravo postala prvi supervojnik kao kapetanica Britanije, ili što bi bilo kada bi zapravo Steve Rogers postao Iron Man. No najvjerojatnije će najviše pažnje privući T'Challa iliti Black Panther Chadwicka Bosemana. Ta epizoda će se odvijati oko T'Challe kojeg su oteli Reaversi koji su inače u franšizi The Guardians of the Galaxy odveli Petera Quilla (Star Lorda). Naravno niti jedna od tih priča neće biti kanon, jer će imati neke izuzetno različite ishode od njihovih stvarnih događaja u Marvelovom kinematografskom svemiru. Narator serije je tkz. The Watcher kojem je glas posudio Jeffrey Wright. Prva sezona serije stiže sa deset epizoda, od tvorca A.C. Bradleyja i redatelja Bryana Andrewsa. Podsjećamo da je serija već obnovljena za drugu sezonu.