Opet su na površinu isplivale glasine o potencijalnoj TV seriji Alien. Novi izvještaji govore u prilog tome da je seriju već pokupila jedna streaming platforma, te da se nalazi u ranoj fazi produkcije.
Nakon što je Omega Underground ljetos objavila da su iz nekoliko izvora dobili informaciju kako 20th Century Fox razmatra TV seriju smještenu u svemir Aliena, sada je YouTuber Mr. H Reviews prenio što je saznao od svog neimenovanog izvora. Nisu poznati detalji vezani uz radnju, broj epizoda, niti bilo šta drugo, ali navodno je serija dobila zeleno svjetlo te se na njoj već radi.
Spekulacije o seriji i budžetu naginju prema kolonistima ili kolonijalnim marincima unutar svemira Aliena. Serija bi ipak mogla imati Xenomorphe s vremena na vrijeme, ali bi također mogla otvoriti vrata i nekim drugim izvanzemaljskim prijetnjama, ili moguće i približiti Alien seriju Prometeju, s prijetnjama poput izvanzemaljskih virusa ili naprednih vrsta poput Inženjera.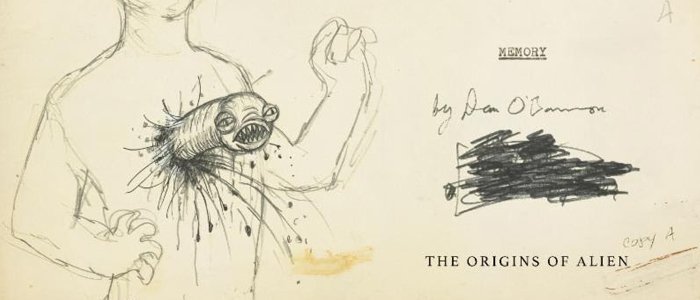 Alien franšiza 2019. slavi 40. godišnjicu i nekoliko je projekata u razvoju kako bi pristojno obilježilo event. Dovršava se dokumentarac Memory – The Origins Of Alien, koji će prikazati do sada neobjavljene materijale iz arhive pisca Dana O'Bannona i legendarnog dizajnera H.R. Gigera. Materijali će uključivati zabilješke vezane uz priču, crteže, dizajne, scene iza kamere, kao i O'Bannononov originalni scenarij iz 1971. pod naslovom Memory. Dokumenatarac će također sadržavati i intervjue s ekipom koja je radila na filmu. Režiser filma je Alexandre O. Philippe (78/52), a produciraju ga Exhibit A Pictures, Screen Division i Milkhaus.
20th Century Fox je bio lansirao i natječaj za kratke filmove, smještene u razdoblje nakon originalnog filma. Od 550 zaprimljenih radova, odabrano ih je 6 koji će ugledati svjetlo dana.