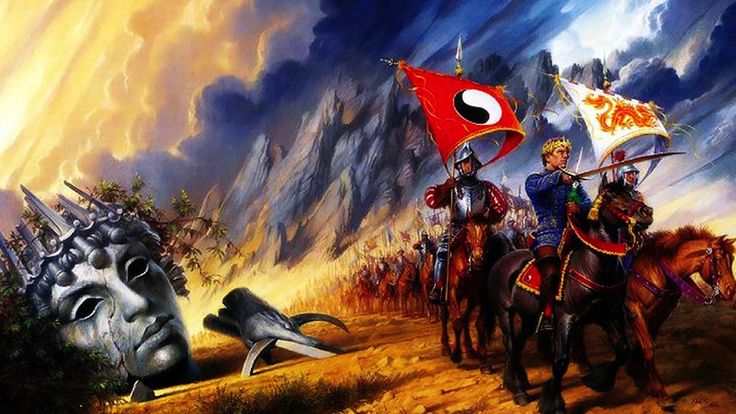 Sony Pictures Television će producirati tv adaptaciju "The Wheel of Time" iznimno popularnog književnog serijala autora Roberta Jordana (James O. Rigney Jr.). Vijest dolazi otprilike godinu dana nakon što je Harriet McDougal, žena pokojnog autora najavila prodaju prava velikom studiju. Riječ je o fantasy serijalu od ukupno 14 knjiga koji započinje s naslovom "The Eye of the World" iz 1990. godine, a zvršava s "A Memory of Light" kojeg je nakon smrti autora 2007. godine završio Brandon Sanderson. Priča prati mladog čovjeka i njegovu grupu prijatelja prisiljenih napustiti svoje selo i krenuti u svijet koji nisu mogli ni sanjati. Sony u produkciju ulazi zajedno s kućama Red Eagle Entertainment i Radar Pictures.
Rafe Judkins (Agents of SHIELD, Hemlock Grove, Chuck) je najavljen kao showrunner, scenarist i glavni izvršni producent tv serije. Ostale izvršne producente činit će Rick Selvage i Larry Mondragon (Red Eagle), Ted Field i Mike Weber (Radar) te Darren Lemke. Harriet McDougal će također sudjelovati na projektu kao savjetnik.
The Wheel of Time je pod kućom Red Eagle Entertainment bio dugi niz godina u izradi pokušavajući oživjeti Jordanov fantastični svijet na malim ekranima. Na FXX-u je 2015. čak emitiran i pilot za taj famozan serijal. Navodno je napravljen i emitiran da ne bi izgubili prava na ekranizaciju. U to nije tako teško povjerovati jer se radi o iznimno low budget pilotu koji je emitiran bez ikakve najave ili reklame, i to u pola dva ujutro jednog zimskog ponedjeljka. U bespućima interneta ga i dalje možete pronaći i pogledati, ali to vam ne bi preporučili.