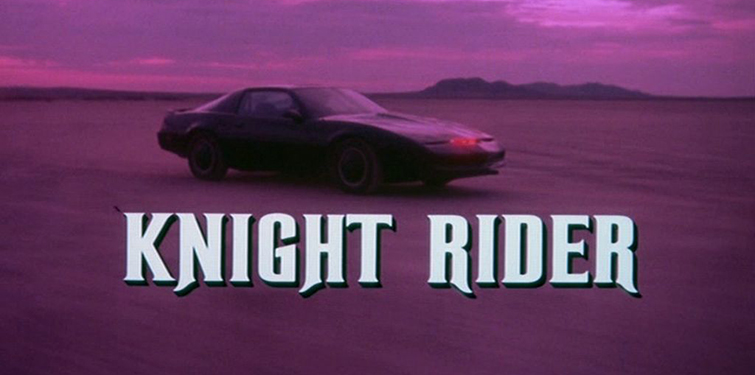 Tko se sjeća "Knight Ridera"? Osim nas s ove strane ogledala nadam se da ste i vi imali priliku kao klinci, bilo manji ili veći, uživati u pustolovinama kroz koje su nas vodili KITT i David Hasselhoff kao Michael Knight. Pitam se da li bi danas preživjela koju epizodu, jer vjerojatno seriju previše romantiziram s obzirom da sam zadnji put u njoj uživala kao derle, ali tada mi je serija bila iznimno draga. To je išlo do te mjere da sam ju pratila na njemačkim kanalima jer je na našoj televiziji nije bilo, uostalom kao ni većine cool serija.
Sada, u vrijeme silnih uskrsnuća nekadašnjih uspješnica ne čudi vijest da nam stiže reboot Knight Ridera. Recept nije klasičan, ali nije ni nešto revolucionarno. Machinima se udružila s YOMYOMF-om (YouOffendMeYouOffendMyFamily), Justinom Linom i NBC Universalom da isproduciraju digitalni reboot kultne serije osamdesetih. Premijera se očekuje negdje 2017. godine. Justin Lin je zadužen i za scenarij, no detalji radnje još uvijek nisu poznati.
Machinima je poznata po sličnim produkcijama poput "Battlestar Galactica: Blood & Chrome", "Mortal Kombat: Legacy and Mortal Kombat: Legacy 2", "Street Fighter: Assassin's Fist and Street Fighter: Resurrection" i "Halo 4: Forward Unto Dawn" koji su zajedno prikupili čak 300 milijuna pogleda. No, nameće se pitanje da li je moderan reboot najbolji pristup ovoj nostalgijom nabijenoj priči? Što vi mislite?