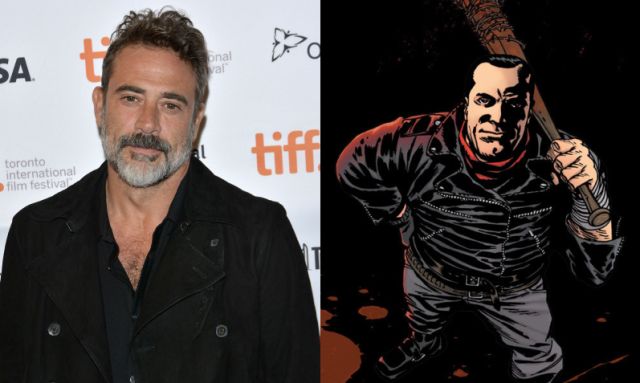 Fanovi legendarnog stripa "The Walking Dead" Roberta Kirkmana već neko vrijeme znaju tko je Negan. Riječ je o najvećem negativcu kojega je serijal vidio još od Guvernera, a istovremeno je vjerojatno najopasnija osoba na koju se može naići u tom svijetu popunjenom zombijima i psihopatima. Dugo se čekalo da se taj lik pojavi i u AMC-evoj seriji i nakon šest sezona njegov je dolazak konačno potvrđen.
Kreatori serije znali su o koliko je velikom i bitnom liku riječ pa su za tu ulogu uzeli Jeffreya Deana Morgana, glumca koji je odavno poznat fanovima žanra zbog uloge u seriji "Supernatural", ali i one Comediana u filmu Zacka Snydera "Watchmen". Ovo potonje je posebno zanimljivo pošto bi takva nestabilna a opet karizmatična persona bila savršena za Negana koji bi nas svih trebao opčarati svojom bejbolskom palicom ukrašenom bodljikavom žicom koju je nazvao Lucille.
Kakav god bio konačan rezultat, seriji je definitivno trebao takav antagonist za kojega će se gledatelji moći uhvatiti. Fanovi stripa odavno znaju koliko je to jaka pojava, a sad je napokon vrijeme da ga vidimo i na televiziji.
Jeffrey Dean Morgan će se kao Negan pojaviti već u finalu trenutne, šeste sezone serije, a ako njegova pojava bude imalo slična onoj u stripu, biti će to nešto što gledatelji serije neće tako lako zaboraviti.